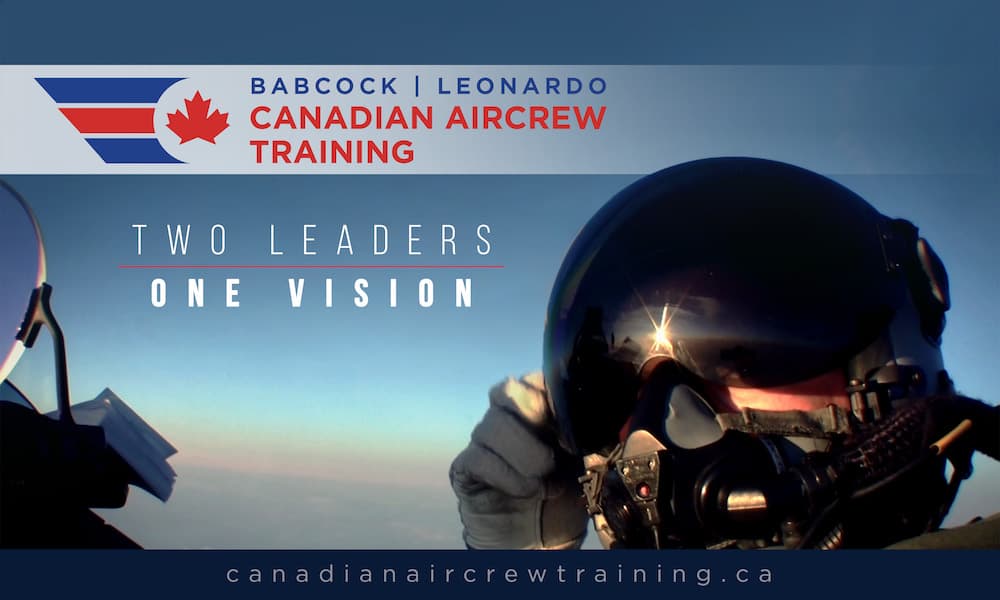 The Canadian subsidiaries of Babcock and Leonardo have signed an agreement to provide a solution for Canada's Future Aircrew Training program. The companies will form a new joint-venture called Babcock Leonardo Canadian Aircrew Training.
Babcock and Leonardo can offer a modern, comprehensive solution based on their extensive experience as leading providers of fixed-wing, rotary-wing and mission training civil and military services. The new team is ready to invest in the country and work collaboratively with Indigenous partners and communities.
"By coming together, Babcock Canada and Leonardo Canada are able to leverage their combined extensive global military aircrew training expertise and develop a tailored solution to meet the Royal Canadian Air Force's needs," said Jana Lee Murray, Babcock Leonardo Canadian Aircrew Training – Program Director.
"We are strongly committed to working with our supply chain, communities, and Indigenous partners adding value to Canada now and in the future.
"We are fully prepared to provide a completely integrated, end- to-end military training solution that will generate a robust and efficient flow of Canadian military pilots and personnel."
With significant experience in building and managing comprehensive training systems for customers around the world, the new Canadian team will enable the development of modern and scalable military training infrastructure that will leverage a solid supply chain founded and based in Canada.