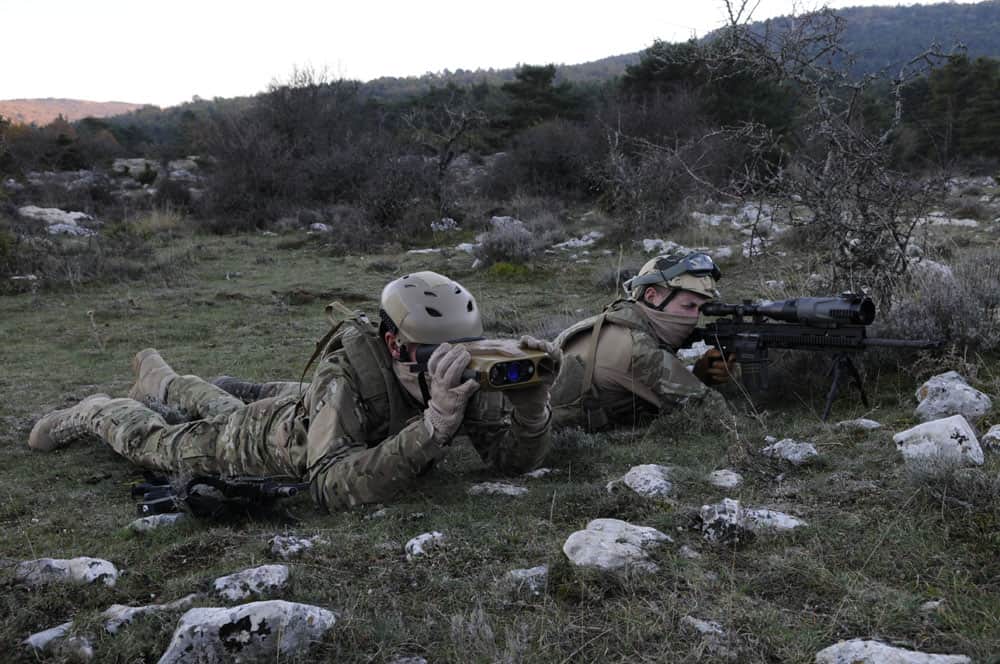 Safran Electronics & Defense Australasia has signed a contract with NIOA for the supply of over 100 JIM Compact multifunction infrared binoculars for the LAND 159 Tranche 1 – the Australian Defence Force (ADF)'s sniper system – to improve sniper system surveillance, accuracy and performance in a wide range of environments.
According to Safran, its JIM Compact multispectral surveillance device is a critical element of military operations and real-time tactical information. Weighing less than 2kg including the battery, JIM Compact stands out by its compactness, robustness, autonomy and intuitive ergonomics designed for day and night contact operations. It includes a cooled thermal detector for extended ranges, HD day channel, laser rangefinder, advanced image processing, and can output data and video to other sniper devices.
JIM Compact features the Long Range Sniper (TELD) function, which Safran claims can significantly increase the probability of success, especially on moving targets, limiting the cognitive load of the user by performing parts of calculations and allows engagement of a moving target very quickly.
"Safran Electronics & Defense Australasia is very pleased to supply JIM Compact binoculars to the Australian Defence Force," said Safran Electronics & Defense Australasia Chief Executive Officer, Patrice Provost. "We are grateful for the confidence shown by NIOA for this selection after a competitive tender process and look forward to continuing to work closely with NIOA and the Australian Defence Force."
Through this contract, Safran expends the footprint of the JIM Compact in Australia with more than 250 already delivered to Australian Joint Fires Observers (JFOs), Joint Terminal Attack Controllers (JTACs) and Special Forces, under the LAND 17 Phase 2 contract.