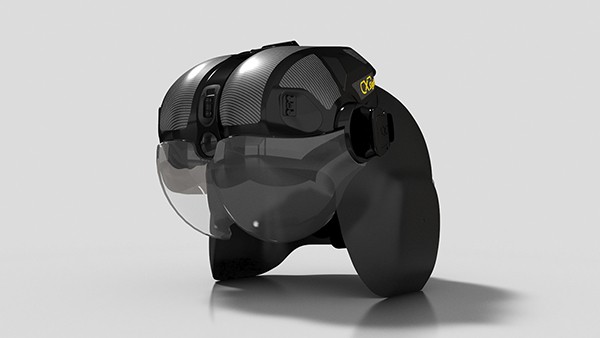 Elbit Systems has unveiled an innovative technological vision suite for military helicopters that is designed to turn degraded visual conditions to an operational advantage by enabling all-weather low-altitude operational flights.
The new suite integrates a sophisticated sensor array, an Artificial Intelligence (AI) powered mission computer and a unique Helmet Mounted Display (HMD) system. The suite enables helicopter pilots to see through the body of the aircraft and provides them with a real-time, clear, colored wide field of view, during day and night, in challenging weather and visibility condition.
These capabilities address one of the toughest operational challenges of military helicopters – conducting low-altitude flights during degraded visibility conditions, significantly expanding the operational envelop of military helicopters, transforming extreme weather and other degraded visibility conditions into an operational advantage.
The new technological suite is comprised of:
The X-Sight HMD system for helicopters;
A new AI-powered mission computer for real-time data fusion and machine learning of obstacles and threats as well as for running operational applications;
An integrated array of sensor systems combining the Xplore radar together with the operational BrightNite multi-spectral payload (that includes both day and infrared cameras for thermal vision).
The innovative Xplore is a compact sophisticated airborne radar that can be installed onboard any aircraft enabling flight during all visibility conditions. The radar generates a synthetic picture of flight route terrain, providing advanced warning of obstacles, such as power lines and antennas, enabling low altitude flight even in zero visibility.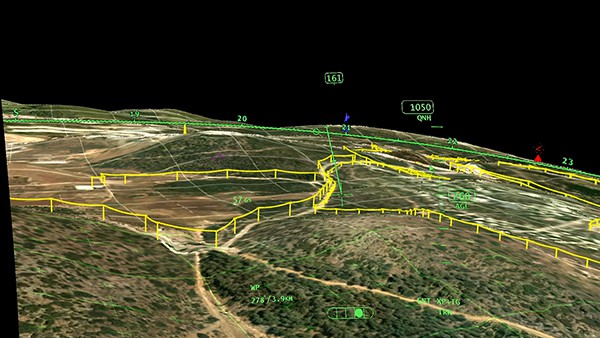 Installed on the helicopter's nose the integrated sensor array (BrightNite and the Xplore radar) provides a wide angle view of the flight path. The AI-powered mission computer fuses the sensors' information together with preinstalled maps, flight and mission data, presenting on the visor of the X-Sight HMD a real-time color picture that includes an Augmented Reality (AR) overlay indicating obstacles, threats, the flight path and additional flight and mission information. Pilots can switch between operational applications with the touch of a button, from day flight to night flight to flight during heavy fog,  landing pad analysis, obstacle mapping, collision alert and other.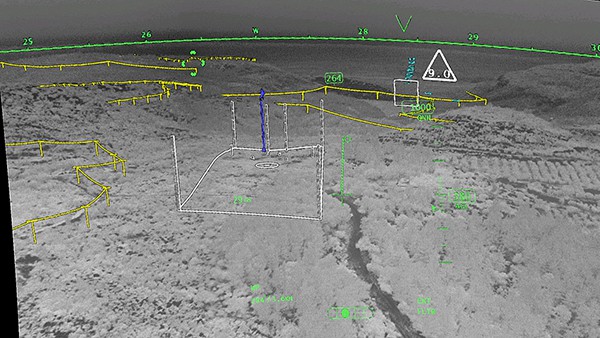 The new technology enables pilots with the ability to extract and optimize the information provided by a range of different sensors (thermal, radar, laser); it exploits AI and fusion capabilities to process multiple information feeds into a single unified video picture; and it provides helicopter pilots with a binocular wide field of view HMD. 
The technological suite was designed within an open architecture in full compliance with US military standards for both hardware and software, offering increased flexibility for both users and partners. The technological suite enables customers and users to integrate sensors provided by different manufacturers, adopt different configurations, and develop and install additional applications on the mission computer.