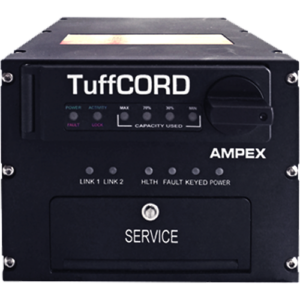 Boeing has awarded Ampex Data Systems, a division of Delta Information Systems, a firm fixed price contract for the supply of its Fault Maintenance Recorder to support the US Air Force's Commercial Engine Replacement Program (CERP) of the B-52 Stratofortress.
The Ampex Fault Maintenance Recorder will store critical information for the platform using its network file server capabilities.
Ampex's low-cost TuffCORD NAS mission data recorder is part of the Ampex TuffServ product line of rugged NAS systems and provides the foundation for the Fault Maintenance Recorder.
TuffServs are multi-functional devices designed to operate in harsh environments in the field, in the air, at sea, and in space. They are available for the full spectrum of applications to include data acquisition and storage of video, radar, imagery, bus, and flight test instrumentation data among others. TuffServs can also function as whole platform servers, mission computers, or supplemental processors.
"Ampex has been a leader in data acquisition and storage in the aerospace market for decades," said Nick Duran, Vice President and Director of Sales, Ampex Data Systems. "This program award will elevate our ability to support maintenance needs and cybersecurity software operating on Ampex ruggedized hardware."
Ampex will complete work at its Las Cruces, NM facility as well as at its Silicon Valley headquarters in Hayward, CA.