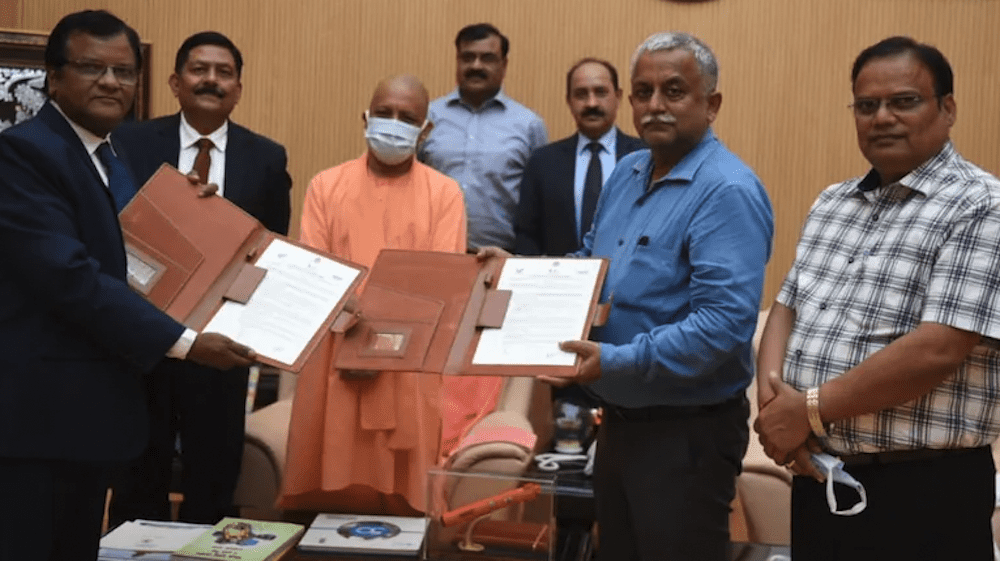 Indian missile and ammunition manufacturer Bharat Dynamics Limited (BDL) has signed a Memorandum of Understanding (MoU) with Uttar Pradesh Expressways Industrial Development Authority (UPEIDA) for setting up a unit in the Uttar Pradesh (UP) Defense Corridor.
BDL will establish a manufacturing unit in Jhansi as a part of its diversification and expansion plan. BDL is the country's only Defense Public Sector Company manufacturing missiles and underwater weapons for the armed forces.
The MoU was signed in the presence of Hon'ble Chief Minister of Uttar Pradesh Shri Yogi Adityanath and Chairman and Managing Director of BDL Commodore Siddharth Mishra in Lucknow.
As per the MoU, BDL, a Government of India Enterprise under the Ministry of Defense, will acquire 215 acres of land in Jhansi under a lease agreement for an initial period of 30 years, extendable up to 90 years.
The new facility will manufacture propulsion systems which will be used for various types of missiles manufactured by the company, which is planning to commence operations at this facility by 2023.
BDL currently has three manufacturing units, two of which are located in Telangana State and one in Andhra Pradesh. The company is in the process of setting up manufacturing facilities at Amravati in Maharashtra and Ibrahimpatnam in Telangana. The upcoming facility at Jhansi will be the sixth one and the first in northern India.
BDL is investing in futuristic technologies in the field of missiles, underwater weapons and airborne products to meet the requirements of the Indian Armed Forces. In pursuit of this, the company is collaborating with leading major foreign Original Equipment Manufacturers like Naval Group, Rafael Advanced Defence System Ltd, Thales, STE 'SPETSTECHNOEXPORT', and MBDA for various missile and underwater weapon program.
BDL is also planning to establish a facility in the UP Corridor for testing requirements under 'Defense Testing Infrastructure Scheme' of Ministry of Defense, Government of India.
BDL is increasing its in-house research and development activities, complementing the development program of the Defense Research and Development Organisation (DRDO) to expand its product range and mitigate dependence on foreign companies for imports.