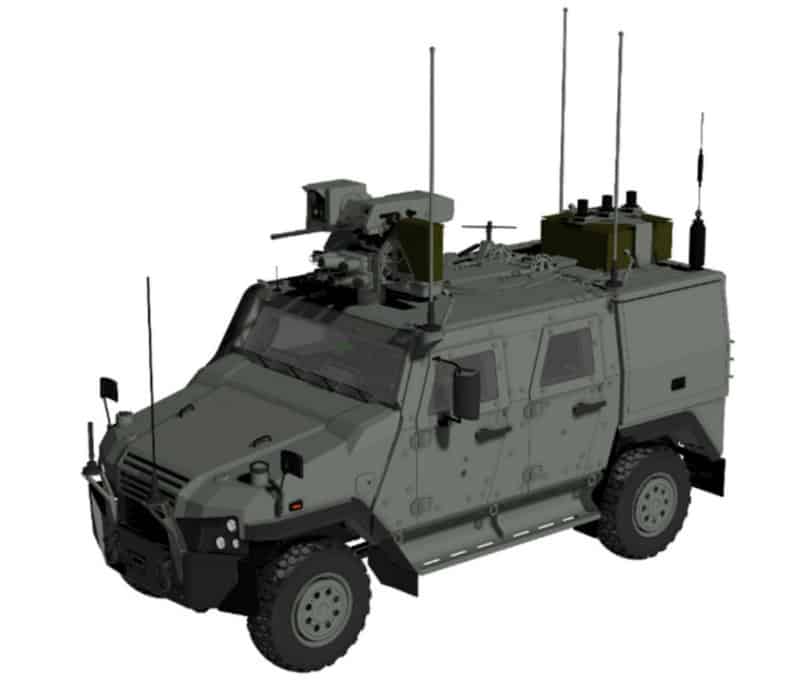 The Luxembourg Directorate of Defence has selected Thales and its partners General Dynamics European Land Systems (GDELS) and FN Herstal to supply armored Command, Liaison and Reconnaissance Vehicles (CLRV) for the Luxembourg Army.
The procurement program, managed by the NATO Support and Procurement Agency (NSPA), will supply the Luxembourg armed forces a modern fleet of land vehicles that is interoperable with other NATO countries, as well as the logistical support and communication system updates needed to maximize vehicle operability and optimize fleet availability.
Thales and its partners bring to the table the level of experience in digital systems and high-tech equipment that the Luxembourg armed forces need to stay better protected in every situation, including high-intensity combat.
As program prime contractor, Thales will provide all the onboard technologies required to support data-driven operations and collaborative engagements, including the common vehicle architecture (vetronics) and the software-defined radio systems developed under France's CONTACT program.
Thales believes that this increased interoperability between the land forces of Luxembourg and France can be the basis for future international collaborative combat operations.
"We are delighted that the Luxembourg Directorate of Defence has placed its trust in Thales and our partners to propel its armed forces into the era of collaborative combat," said Alain Quevrin, Thales Country Director Belgium and Luxembourg. "As a recognized industry leader in intelligent onboard systems, Thales is proud to be playing its part in projecting Luxembourg's operational capabilities into the future."