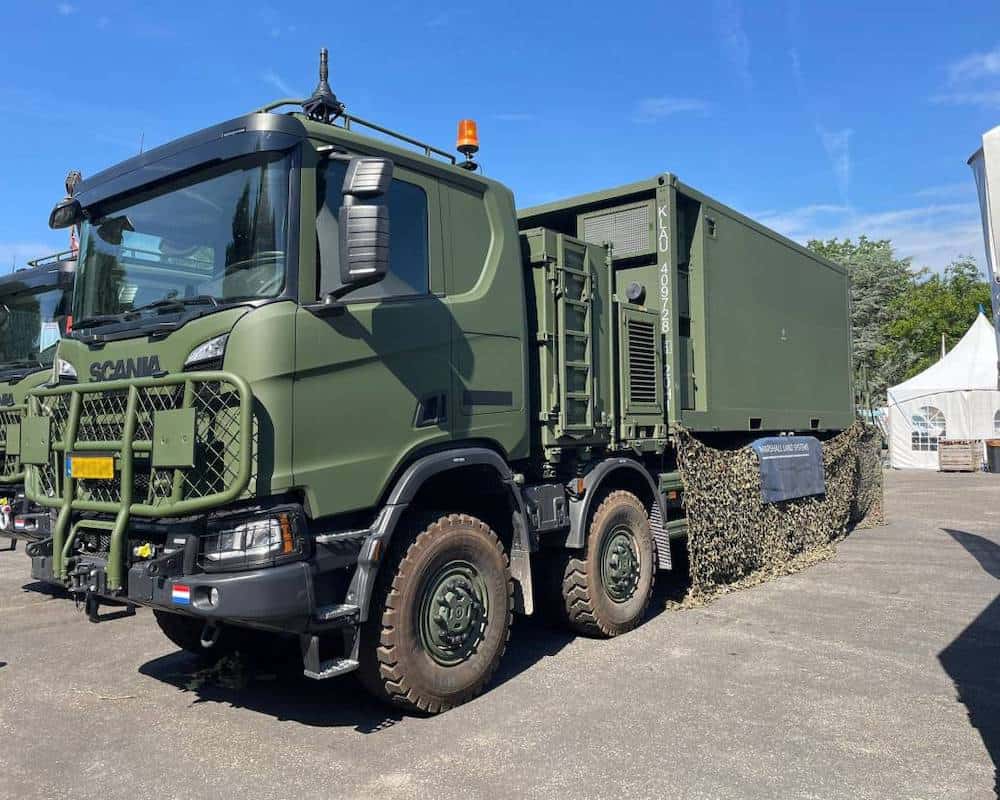 Marshall Land Systems has signed an Operational Infrastructure (OI) contract with The Materieellogistiek Commando (MatlogCo), a division of the Royal Netherlands Army, for the provision of 201 ammunition storage containers.
The contract was awarded following Marshall Aerospace and Defence Group's successful partnership with the Dutch Defence Materiel Organisation (DMO) to supply military container systems as part of its Defensiebrede Vervanging Operationele Wielvoertuigen (DVOW) program.
The MatlogCo contract was achieved through the integrated teamwork of Marshall's multi-disciplinary team across all levels of the organization – Commercial, Procurement, Bid and Estimating, Technical, Mission Support Systems, and the Project Management Team. Marshall Netherlands Aerospace design engineering team also contributed to manage the necessary requirements and achieve compliance.
"This order is a major first step in the delivery of the Marshall Land Systems strategy in terms of our European hub," said Gary Moynehan, Managing Director Marshall Land Systems. "We have seen some really effective collaborative working with a first-class Dutch supplier Contour Advanced Systems. This has allowed us to fulfil, in part, our offset obligations in the Netherlands, and is a springboard for even more success in the European marketplace and the wider international business environment."