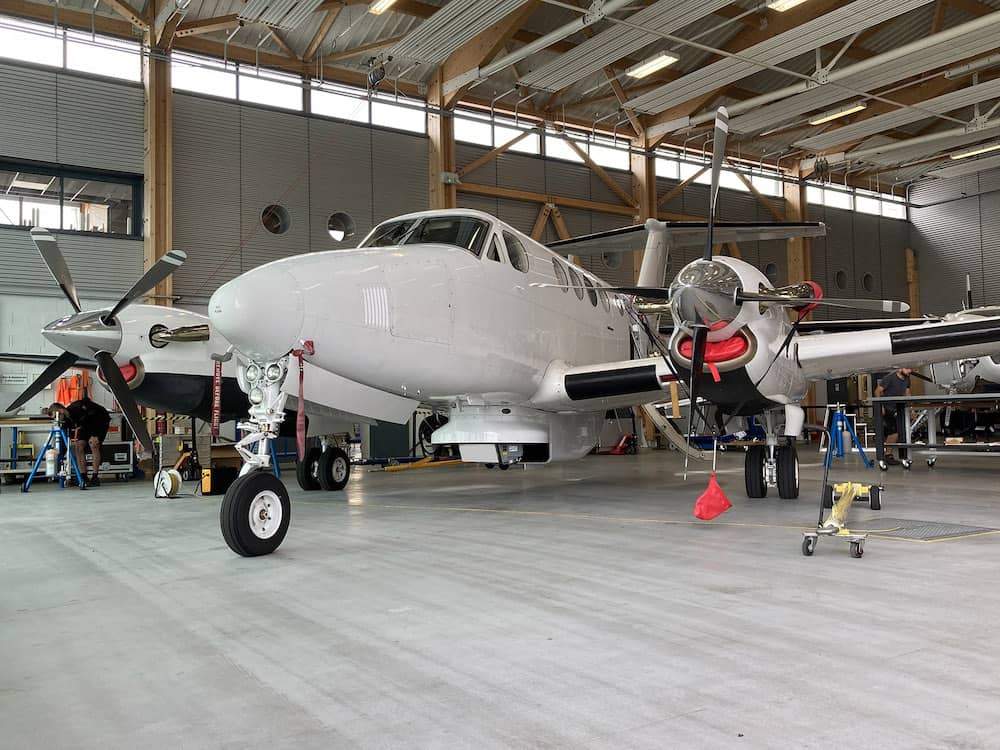 HENSOLDT will supply its new airborne multi-mission surveillance radar PrecISR to airborne surveillance provider, CAE-Aviation in a contract to deliver one PrecISR 1000 until year-end for installation underneath a King Air Beechcraft B350 aircraft for an undisclosed customer.
The contract was signed after PrecISR had proven impressive Synthetic Aperture Radar/Moving Target Indication (SAR/MTI) capabilities during successful flight demonstrations in real land and maritime scenarios.
In this context, CAE-Aviation and HENSOLDT participated jointly in the OCEAN 2020 maritime surveillance exercise with the PrecISR radar installed on CAE-Aviation's aircraft. Both companies agreed a strategic partnership, aiming at joint development of customer specific capabilities as well as training and maintenance of the PrecISR.
PrecISR translates latest achievements in active array and digital receiver technology into a scalable high-performance sensor which can be installed aboard helicopters, Unmanned Aerial Vehicles (UAV) and fixed-wing mission aircraft.
Due to its software-defined radar modes and electronic beam steering, PrecISR can detect, track and classify thousands of objects, performing different tasks virtually at the same time.
Because of its compact design and the fact that all parts are located outside of the airframe, the airborne platform integration of PrecISR is simplified significantly compared to other radars. Its superior precision and target accuracy is deigned to fulfil surveillance missions of large sea and coastal areas against piracy, trafficking or illicit intrusion.