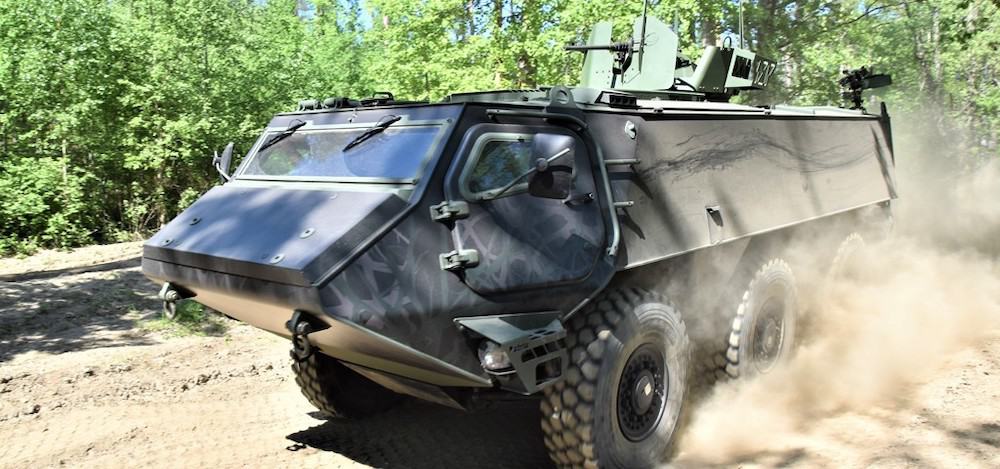 Patria has signed a frame agreement with Finland and Latvia for the production phase management of the joint 6×6 armored vehicle system, allowing the three parties to carry out joint procurement management of the vehicle development program.
Latvia and Patria have also signed a supply contract comprising over 200 units of 6×6 Armored Personnel Carriers (APC) developed under the joint development program, including support and training systems. The vehicle deliveries will take place between 2021 and 2029.
Finland and Patria in turn signed a Letter of Intent on the upcoming serial order.
"The serial production start of 6×6 vehicles is a significant milestone for us, and we at Patria are proud of providing our expertise in the joint program, which offers a very cost-effective solution for the participating countries," said Esa Rautalinko, President and CEO of Patria.
"We believe that this will certainly be of interest also to other countries which are keen on enhancing their army mobility."
The Patria 6×6 vehicle has off-road capability featuring an efficient power unit with independent suspension seen in the Patria Armored Modular Vehicle (AMV). Due to the spacious interior and well-defined functions, the vehicle is easy to operate and to train.
"Patria 6×6 vehicle is our latest product combining excellent off-road mobility and ease of use. Long lifecycle and efficient maintainability make it very cost-efficient to operate," says Jussi Järvinen, President of Patria's Land business unit.
"It adapts to several mission needs and provides high versatility to match future needs. We think that Patria 6×6 is simply the best of the market for this purpose."
The joint program is open to other countries with the mutual consent of the participating countries. This common vehicle system will improve the mobility, cost-effectiveness, interoperability, and security of supply of armies in the participating countries.