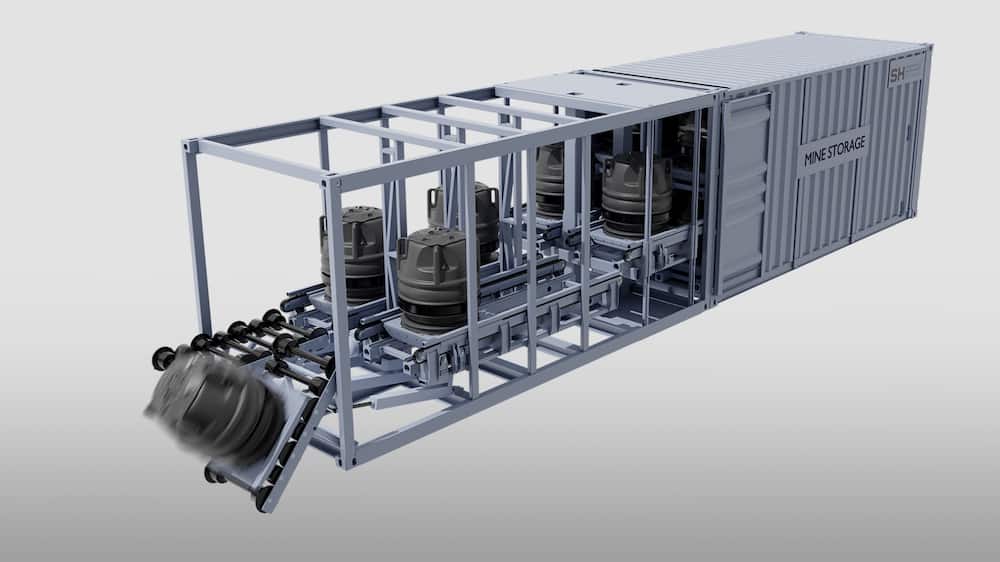 SH Defence of Denmark has signed a multiparty Memorandum of Understanding with Finish companies DA-Group and Forcit Defence to develop a modular system for launching, laying and storing sea mines.
The companies will explore the possibility of using SH Defence's containerized multi-mission modular system, called The Cube, to launch, lay and store mines, including the Blocker and Turso models manufactured by DA-Group and Forcit.
The solution will be based on The Cube system's modular ISO frames and handling equipment and DA-Group's SUMICO naval modular minelaying concept.
"The Cube System from SH Defence is rapidly becoming the standard within modularization of maritime mission capabilities for naval, coastguard, and SAR vessels around the world, especially within NATO and around the Baltic Sea. Hence our motto The Cube – changing the game at sea. Modern naval vessels must be capable of carrying out different missions and roles both in peacetime and wartime. Therefore, the easy and rapid exchange of capabilities is an increasing requirement for new buildings and the retrofit of naval vessels," said Lars Gullaksen, Area Sales Director, SH Defence.
He continued: "The Cube System, currently available with more than 300 different payloads from approximately 160 vendors, offers a flexible and cost-efficient solution that enables reconfiguration of a vessel in only a few hours. This partnership with DA-Group and FORCIT allows us to jointly develop the multi-mission capabilities and expand the portfolio of payloads to include the most modern sea mines for the adaptability of both Scandinavian, NATO, and other navies."
Kristian Tornivaara, Chief Business Officer at DA-Group Defence and Aerospace, said: "We are excited to start the collaboration with SH Defence. They are now taking real action and provide world navies the future proof modular solution for naval minelaying. We have been working with sea mines and mission modularity for years and we have seen the need for such a system. This is also the reason for SUMICO patent, which now can be utilized in Cube System to enhance navies' operational capabilities and flexibility."
Hannu Hytti, Executive Vice President, Forcit Defence, said: "Forcit Defence has been developing and manufacturing modern naval mines since 1988. Recent developments in the security environment have emphasized the importance of sea denial and naval mine capabilities. With this partnership with SH Defence and DA Group we are able to provide world class full spectrum naval capabilities for maritime defense.