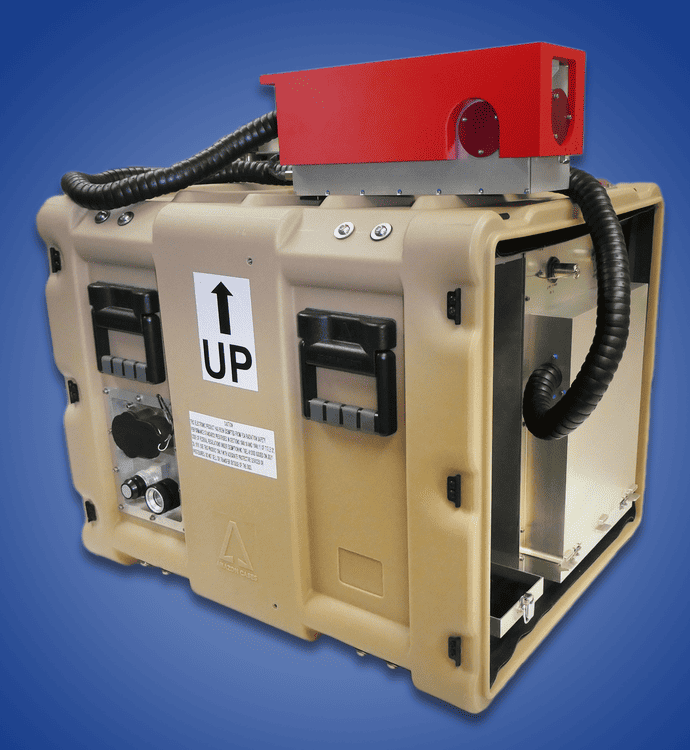 Northrop Grumman Corporation has delivered a miniaturized high-energy laser source to the U.S. government.
The laser is ruggedized for field use and miniaturizing it allows for rapid placement in tactical situations.
Known as Phantom, the product is a 10kW class high-energy laser and weighs less than 200 pounds, enabling list, carry and installation by as few as two personnel.
Phantom can be integrated with other subsystems for testing and delivery to military customers.
Northrop Grumman has been developing high-energy laser solutions for more than 50 years, its technology protecting U.S. forces from a range of threats such as unmanned aerial systems, rockets, artillery and mortars, fast attack boats and missiles.
Robert Fleming, Vice President and General Manager, strategic space systems, Northrop Grumman, said: "By miniaturizing this advanced capability, we are expanding the reach of our technology and continuing to lead the way in high-energy lasers. Northrop Grumman is using its expertise in directed energy to deliver an extremely compact, lightweight and efficient laser for the warfighter."