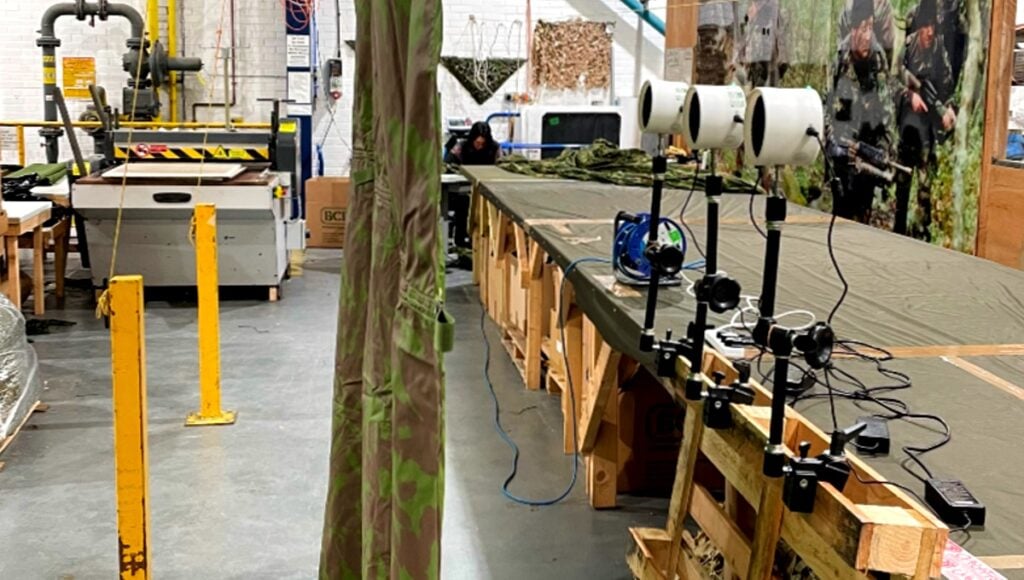 Teledyne FLIR integrator Thermal Vision Research (TVR), is working with BCB International, to enable rigorous quality checks of camouflage technologies using thermal inspection.
BCB International provides bespoke camouflage materials that conceal equipment and personnel across a spectrum of different wavelengths to ensure that secrecy and safety work as one.
In tactical environments, being able to move around undetected is crucial and this extends beyond the limitations of human sight and digital surveillance – personnel must also be able to transcend thermography to ensure invisibility.
As camouflage technologies improve, so too does thermography, in order to be able to better pinpoint anomalies and provide insight when it's needed most.
Using a custom rig built by TVR, using FLIR thermal imaging cameras, BCB is able to test their newest and most advanced camouflage netting up-close and under a wide range of frequencies, to see what shows up on thermography – and what does its job.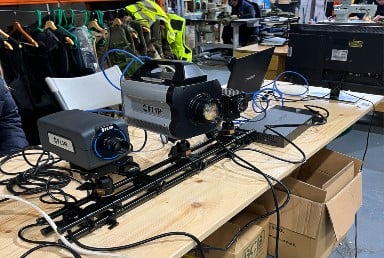 To ensure that their nettings are up to the challenge, they use three different FLIR thermal imaging cameras that operate across different wavelengths:
FLIR A62/61 for shortwave
FLIR X8500 for medium wave
FLIR A70 for long wave
This process means that BCB International can streamline critical testing in both a lab and field environments with the mobile rig, detecting anomalies from -45°C to 70°C.
As BCB 's range of high-tech camouflage materials – such as those used in military uniforms and netting – are designed to be fire resistant with anti-thermal properties to mask ambient heat emissivity, they must be able to conceal troops and equipment in almost any environment.
To ensure this, BCB worked with TVR in a closed environment, with the thermal imaging rig set up at a distance of 10 meters – which puts the high-tech camouflage under much greater scrutiny than it might face at long-range in the field.
Andrew Howell, Managing Director of BCB International explains: "We need to see what shows up by thermal imaging so we can see what accurately conceals and what doesn't – and for this, we use FLIR thermography.
"This process is paramount to our operations as it allows us to identify any issues as they arise and means we can mitigate shortcomings before the product is deployed. We can see what works and what doesn't, and in this scenario, if we can see something, we set to work refining it so that it can better protect personnel, vehicles and installations on the ground."
Matthew Clavey, Director of integrator Thermal Vision Research, adds: "Whether the camouflage netting is being deployed over a tank or over artillery or supplies, they'll invariably have different wavelength requirements. This is why it's so important to test the heat emissivity of different materials across the spectrum of thermographic wavelengths – so we can track where heat is visible and identify any thermal dissipation to ensure this front-line defence technology performs as expected."
Find suppliers & manufacturers of Camouflage and Concealment Equipment >>