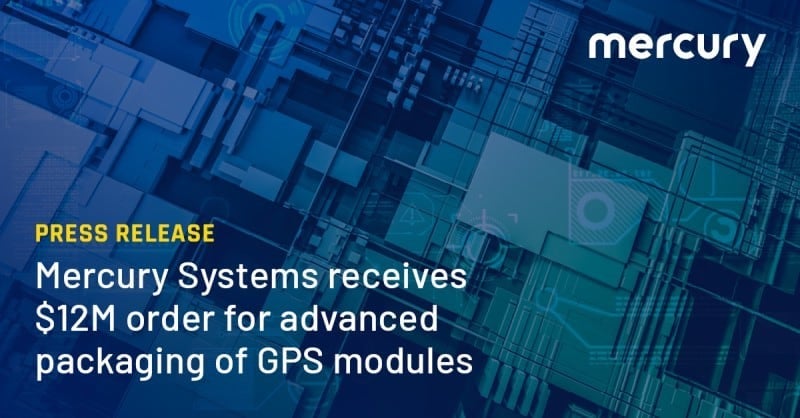 Mercury Systems Inc. has received a $12 million order from a leading defense prime contractor to provide advanced trusted and secure manufacturing and packaging for its GPS modules.
The GPS modules will enable precision munition capabilities for the US Army. As GPS is heavily utilized throughout high-precision operations, general navigation, and situational awareness, trusted location information is vital.
The order was booked in the company's fiscal 2022 fourth quarter and is expected to be shipped over the next several quarters.
"We are honored to provide our customers with ultra-small, ultra-light packaging technology ruggedized for extreme environments," said Tom Smelker, vice president and general manager, Mercury Microsystems. "Receiving this prominent order is a compelling demonstration of how the exponential power of Mercury makes trusted, secure manufacturing profoundly more accessible to aerospace and defense."
The company has developed and commercialized an entire portfolio of microelectronics solutions ruggedized for modern defense applications without sacrificing size, weight or power.
This comprehensive portfolio includes ultra-compact memory devices, military-grade Secure Solid-State Drives (SSD), GPS solutions and BuiltSECURE System in Package (SiP) devices integrating advanced security algorithms.