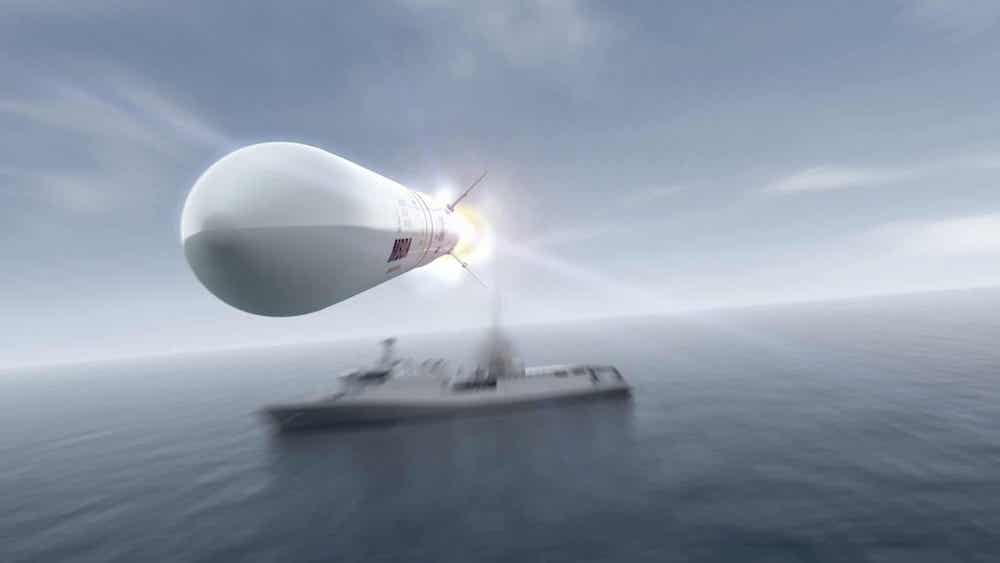 MBDA's Sea Ceptor system will protect the Royal Navy's new Type 31 frigates under a contract awarded by the U.K. Ministry of Defence.
Utilising the Common Anti-Air Modular Missile (CAMM) family of surface-to-air missiles, Sea Ceptor naval air defense system offers both close-in air defense and local-area air defense. The sea-based supersonic missile defense system was developed by MBDA Missile Systems, a partnership between BAE Systems, Airbus, and Leonardo.
The system will allow the Type 31 to protect both itself and vessels near it from attack from current and future threats such as high-speed manoeuvring missiles, attack aircraft and fast inshore attack craft.
Eric Beranger, CEO of MBDA, said, "We are very pleased to mark this latest success for the CAMM family. Sea Ceptor was designed to change the game in naval air defense and, with Type 31 the latest in a growing list of ship classes that Sea Ceptor has been chosen to protect, it is rapidly delivering on this promise."
The new contract includes integration of Sea Ceptor with the Type 31's systems, along with delivery and installation of ship hardware for the Type 31 program.
This contract forms part of the Portfolio Management Agreement (PMA), a partnership initiated in 2010 between the UK Ministry of Defence and MBDA on sovereign complex weapons design and production.
Sea Ceptor is currently in service on the Royal Navy's Type 23 frigates, and is also expected to protect the new Type 26 frigates.