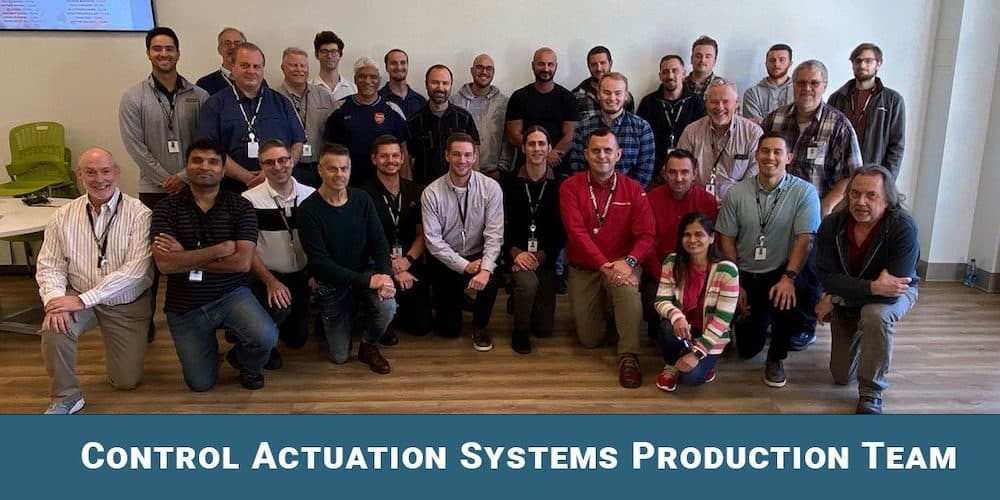 Marotta Controls has completed its first custom fin Control Actuation Systems (CAS) production order, less than a year and half after the CAS program was first announced.
The company previously stated that its 2022 corporate expansion was partly driven by the growth of its CAS business and now adds that it expects that business to yield a 10-15% year-over-year revenue growth.
Initial shipments call for 30+ units per month, a quantity that is expected to increase to 300+ units by mid-2023. Marotta believes its production facility can easily support this volume and has capacity to quickly scale to meet more than two times that demand.
According to Marotta, the CAS currently in production are low-cost, high-performance solutions designed, developed, and qualified in house to more than 20 military standards. They leverage several advancements versus the traditional pneumatic approach, such as an electromechanical missile fin control method, thereby increasing the missile's range. The modified design also reduces the overall system's component count, helping to drive down cost.
Marotta indicates that while this is the first CAS program to ship in large quantities, it is in the process of completing the qualification process on several others, which are expected to go to production next year.
"Marotta Controls entered the CAS market roughly a decade ago. We have since developed more than 15 custom systems to support new and existing missile programs," said Steve Fox, Senior Vice President, Power and Actuation Systems, Marotta Controls. "While we've been told our innovations are technologically disruptive, we understand that true success is in our ability to consistently produce our concepts in volume not just prototype them. Today, we're proud to confirm that we've hit that benchmark and are well-prepared to meet the growing demand for our solutions."