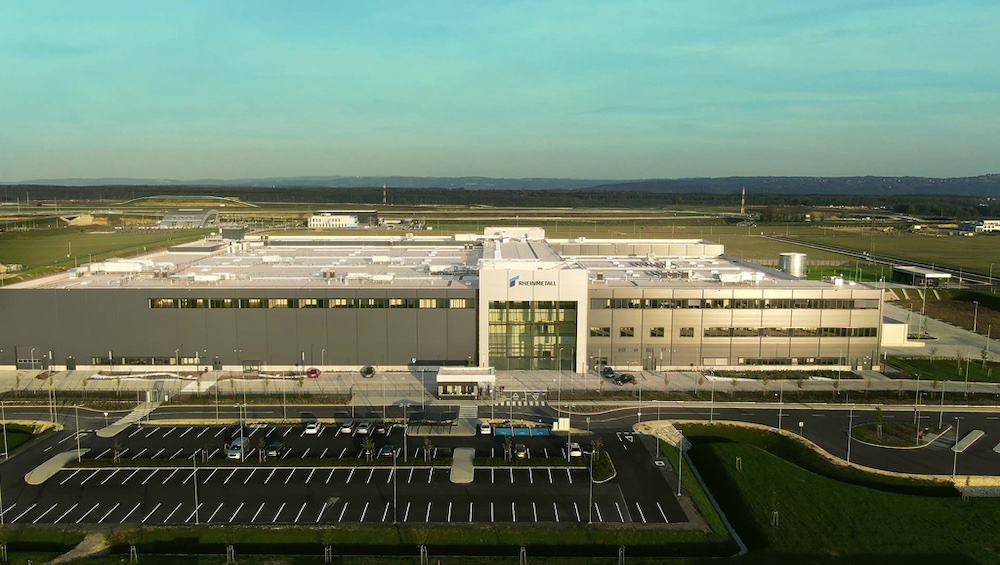 Rheinmetall has opened a new factory in Zalaegerszeg, Hungary, to develop and manufacture modern tracked and wheeled vehicles for the Hungarian armed forces, in particular the new Lynx infantry fighting vehicle (IFV).
The new factory, opened on August 18th, 2023, supports its contribution to the Hungarian initiative "Zrínyi 2026", which focuses on modern equipment for the national armed forces and provides for local production.
As part of this program, Rheinmetall was commissioned by the Hungarian MoD to supply state-of-the-art tracked and wheeled vehicles and the associated services.
The contractual agreement includes 209 Lynx KF41 in seven variants, 18 support vehicles including the Panzer 3 Büffel type and 38 military trucks.
The contract also includes other services such as simulators, education and training as well as an initial supply of spare parts and maintenance services. Over the expected decades of service life of the Lynx, replacement parts and maintenance will be required to keep the vehicles operational.
In a first production phase, Hungary will receive 46 Lynx in the armored personnel carrier and command & control configuration as well as nine Panzer 3 Büffel recovery vehicles made in Germany, with delivery of the first vehicles already having started. In a second phase, 172 more Lynx and support vehicles will be produced or delivered in Hungary.
In the future, Rheinmetall will serve Hungary as its home market with domestic manufacturing and capabilities. In this context, a new, modern development, production and extensively equipped test center including an EMV/ CLIMA chamber and a firing range is being built on an area of around 33 hectares in Zala County.
During the conceptual design, special emphasis was placed on the latest principles of industrialization as well as flexibility, the ability to grow, efficiency, the implementation of modern transport and logistics concepts and manufacturing processes. With the production-accompanying quality measures, among other things, a 3D measuring cell for fast and permanent, automated assurance of the component quality will set new standards here as well.
"The opening of the new Rheinmetall factory in Zalaegerszeg is a significant step for our company and a sign of our solidarity with the Hungarian customer and the armed forces of this EU partner and NATO member country," said Armin Papperger, CEO of Rheinmetall. "We are proud to be part of the growing industrial community in Zalaegerszeg and look forward to working with local partners and talent. Hundreds of people work together here in Zalaegerszeg, producing military systems to the highest standards, both for the Hungarian Armed Forces and in the future for export customers."
Manufacturers and suppliers of military armored vehicles, armored tactical vehicles and armored trucks for defense forces >>