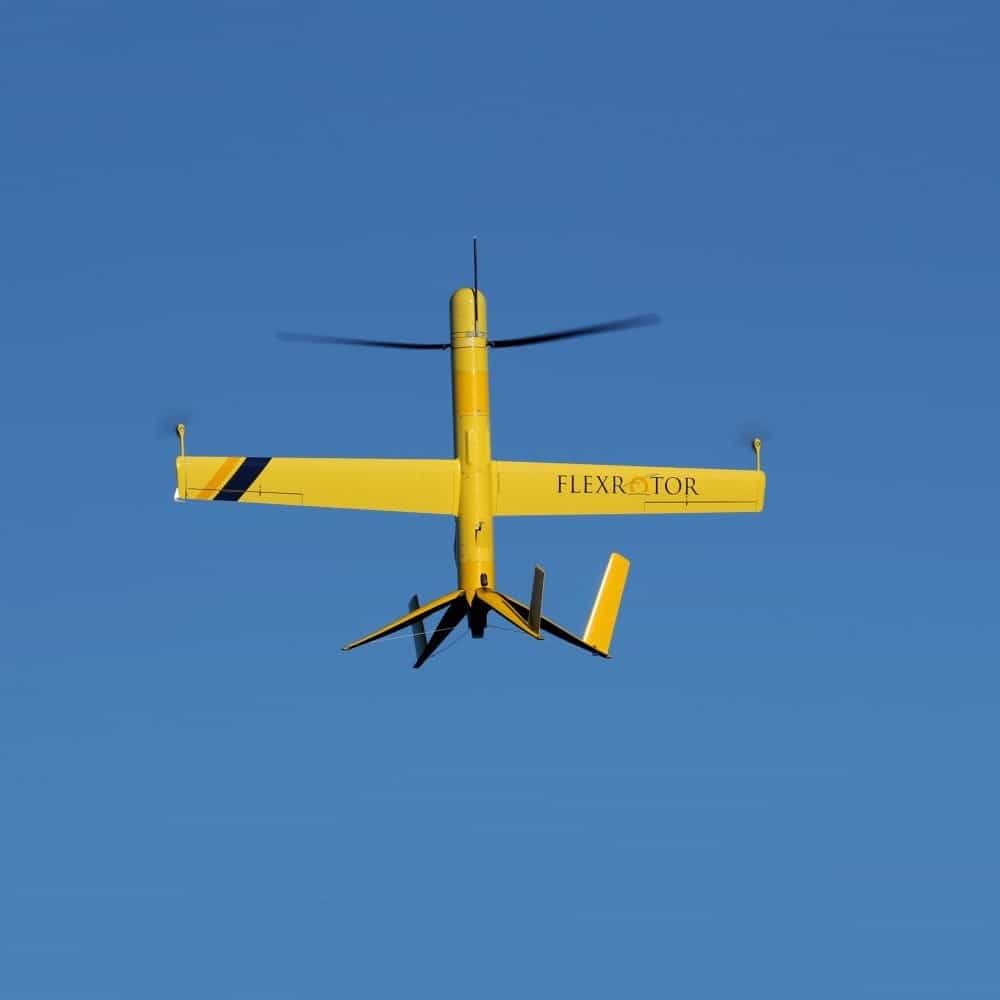 TEKEVER and Aerovel have signed a partnership agreement to integrate Aerovel's Flexrotor Vertical Take-Off and Landing Unmanned Aerial System (VTOL UAS) solution into the TEKEVER UAS family. 
The system will join TEKEVER's real-time intelligence, surveillance-as-a-service product line, powered by a cross-platform Ground Control Station and an Artificial Intelligence/Machine Learning (AI/ML)-powered Intelligence Distribution platform, ensuring the right person gets crucial information as it is needed.
"We are pleased to partner with TEKEVER, an exceptional provider of actionable intelligence for security entities, including the United Kingdom's Home Office, and the European Space and Maritime Safety Agencies," said Ali Dian, CEO of Aerovel. "Our combined capabilities bring to bear powerful information for decision-makers."
The Flexrotor combines a small footprint with a long endurance of more than 30 hours, and outsized capacity to enable shipboard operations. Flexrotor flew 32 hours and 8 minutes with a 1.5kg payload and 7.5 kg of initial fuel, setting a new VTOL endurance mark.
"The Flexrotor has by far the longest endurance among VTOL aircraft of any size, having flown 32 hours nonstop with hours of fuel to spare," added Ricardo Mendes, CEO of TEKEVER.
"The investment made by Aerovel, during more than a decade, has created the best-in-class VTOL in the market, tested and successfully deployed in civilian and military operations, land and sea, amounting to thousands of flight hours.
"It's a great complement our fully integrated and inter-operable product line, widening the range of missions we can support our partners and clients with."
The aircraft carries multi-intelligence payloads including advanced day and night telescopic and wide area imaging, laser illuminator and designator, maritime wide-area search and identification, and other options.
Two operators can assemble an aircraft from container to flight in 20 minutes. The Flexrotor does not require launch or recovery equipment and can takeoff and land in wind and gust conditions exceeding 27 knots supporting expeditionary operations in some of the most challenging conditions across the earth.