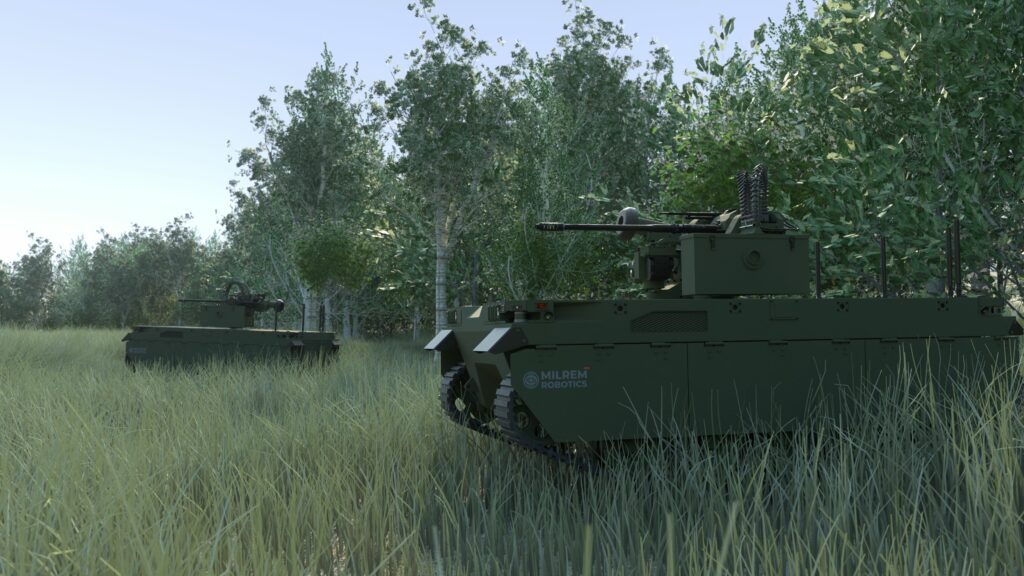 Provider of military vehicle systems Loc Performance and Milrem Robotics, developer of robotics and autonomous systems, have joined together to create an offering for the United States Army's Robotic Combat Vehicle-Light (RCV-L) Prototype program.
The collaboration between Loc and Milrem brings together the specialized strength and expertise of each company to create a ground-breaking modular-base Robotic Combat Vehicle (RCV), which the team has called the WarLoc.
The WarLoc's design is based on Milrem Robotics' Type-X, the most advanced RCV of its kind. The Type-X is said to be the first RCV conceived for unmanned operations, instead of a manned vehicle converted for remote operations. It was developed to navigate the battlefield autonomously, with a human-in-the-loop control system and artificial intelligence (AI) as an integral part of the operating algorithm.
"WarLoc benefits from the experience gained from thorough tests of the Type-X that have demonstrated its superior capabilities and the continuous development of the subsystems and components in the Type-X family," said Guy Enderle, Director of US Operation at Milrem Robotics. "This helps to ensure reduced life cycle costs on the fleet level, high commonality, and optimal performance."
Building off lessons learned from the Type-X platform, WarLoc is safe, reliable and easy to learn, utilizing intuitive and logical controls. The WarLoc was designed and built with amphibious capabilities for high mobility in any terrain: soft soil, snow, or desert. Various payloads have been integrated with the Modular Base Platform (MBP) to provide a variety of overmatching firepower options and tactical advantages to mechanized units. The payoff is fast penetration of enemy defensive positions with minimal risk to ground troops.
"After 50 years of providing successful vehicle upgrade solutions as a military supplier, Loc is ready and excited to enter the vehicle market," said Jason Atkinson, Loc's President & CEO. "Witnessing the challenges the military has faced introducing new technology for the War Fighter, the Loc team is positioned to ensure the military receives a best-cost solution that meets the needs of our brave men and women of the armed forces."