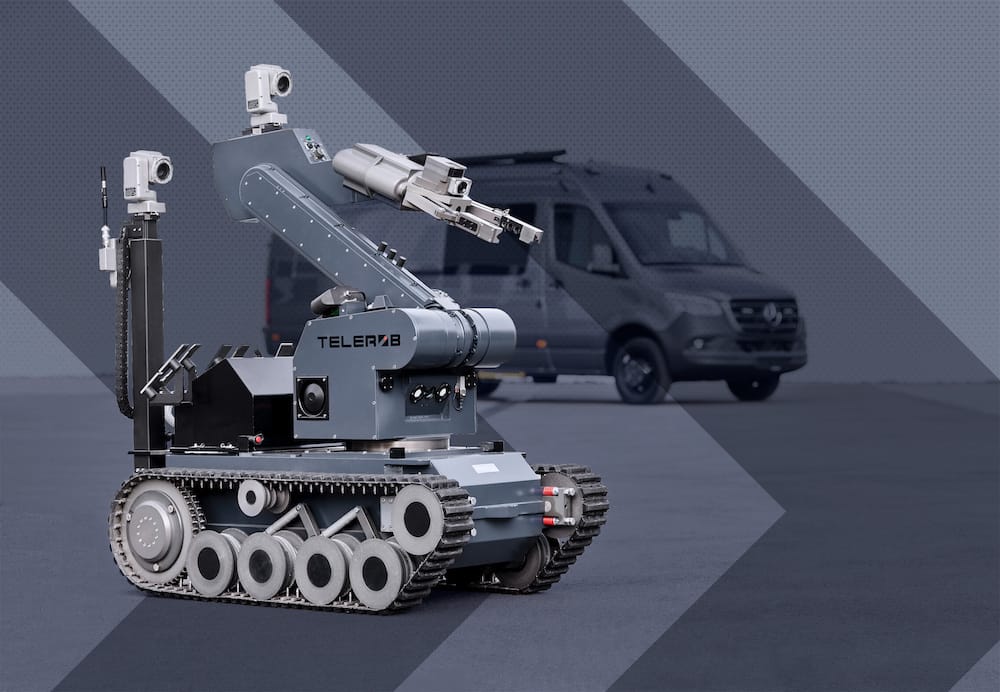 AeroVironment, Inc. subsidiary Telerob has received an order from the Latvian Ministry of Defense (MoD) for Unmanned Ground Vehicles (UGVs) and engineering support for the Latvian National Armed Forces.
The multi-million dollar firm-fixed-price order involved the delivery of telemax EVO HYBRID and tEODor EVO UGVs, with delivery scheduled to be completed in late 2021.
The tEODor EVO is purpose-built for Explosive Ordnance Disposal (EOD) and disarming Improvised Explosive Devices (IED). The UGV is equipped with a 6-axis manipulator with telescopic reach, is heavy-lift capable (220 pounds/100 kilograms) and can precisely handle hazardous materials with a 12-inch (300 millimeter) gripper that features an integrated laser rangefinder, video input and data interface. Its dual-track drive system with independent high-torque motors allows it to traverse multiple gradients, high obstacles, or steep inclines.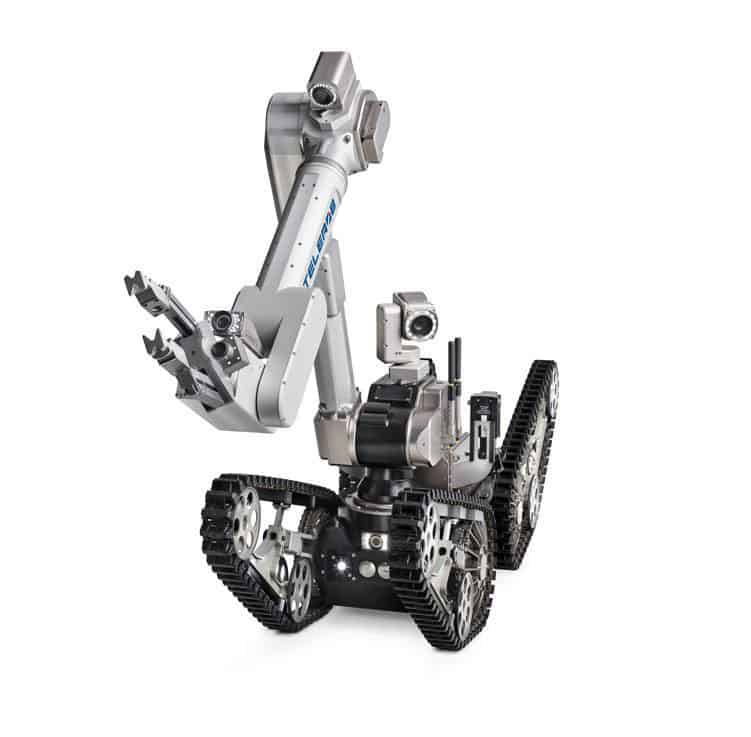 The telemax EVO HYBRID is a versatile UGV with compact dimensions and a strong lift capacity up to 82 pounds (37 kilograms). It features a 6-axis precision manipulator with Tool Center Point Control to give operators humanlike control and a 4-track drive system with auto-leveling to easily handle multiple gradients, gaps and terrains. The telemax EVO HYBIRD is also equipped with HD Pan/Tilt/Zoom cameras that produce sharp images with four simultaneous video feeds.
"Every year, Latvian EOD forces neutralize ammunitions of various caliber rifles, artillery shells, minesweepers, aviation bombs and other explosive objects by the thousands," said Brian Young, AeroVironment vice president and product line general manager of UGVs.
"With the deployment of Telerob's telemax EVO HYBRID and tEODor EVO UGVs, Latvian EOD units can continue to detect, identify, disarm and render safe explosive devices found throughout the territory of Latvia, as well as in international peacekeeping operations, and they can do so safely and efficiently from a greater standoff distance."