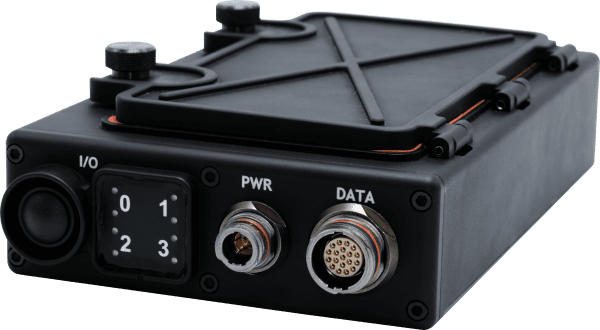 Trident Systems Inc. has delivered Miniature Secure Communications Controller (Mini-SCC) kits to Marine Corps Fleet Marine Forces (FMF), providing radio interoperability technology for improved communications between the United States Marine Corps and partner nations.
The Mini-SCC supports voice bridging of disparate radios including tactical radios, (HF, UHF, VHF), SATCOM, public safety radios, partner nation radios, and cellular networks. A key feature of the Mini-SCC is its ability to cross-link disparate audio devices regardless of type, half or full-duplex operation, encryption or frequency hopset. Multiple independent radio networks can be cross-linked while maintaining their own unique parameters (e.g. encryption, frequency).
Trident's latest generation Mini-SCCv1.1 is a small form-factor (1.55" x 4.15" x 6.28") man-portable unit for mobile operation and expeditionary use. It offers three-channel audio cross-connection, integral audio conferencing, rapid configuration changes, support for AA batteries, 5590 batteries or AC power, MIL-STD environmental and electromagnetic compliant packaging, and waterproof operation.
"Trident developed the Mini-SCC to support our expeditionary warfighters by simplifying and improving partner nation intercommunications," said James O'Looney, Vice President, Integrated C4I Systems Business Unit." "We are delighted to see the Marine Corps implement the technology and are committed to supporting them throughout the system lifecycle."