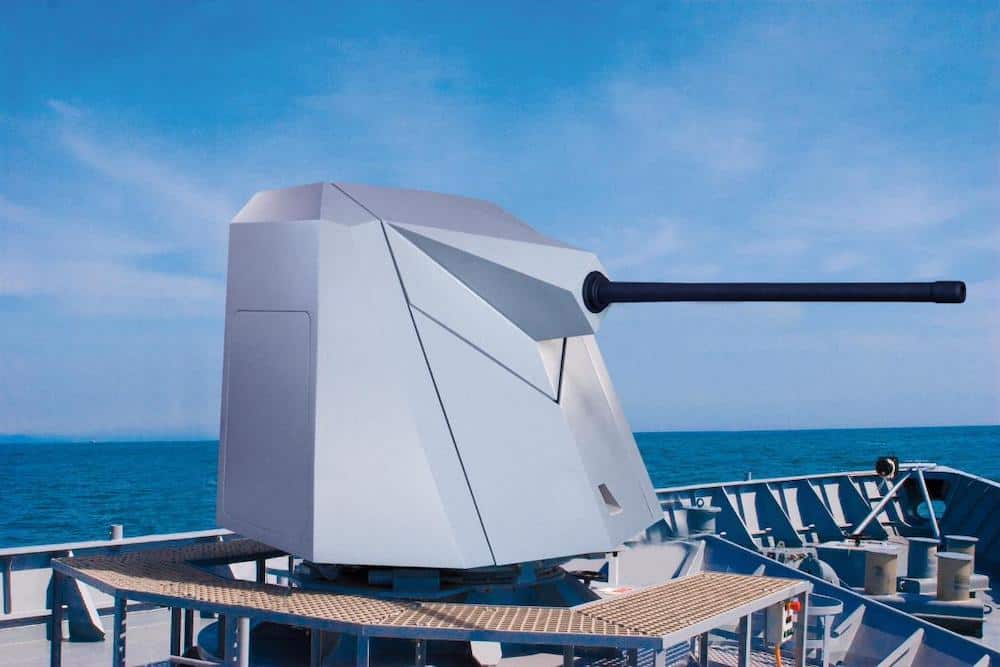 Leonardo's Marlin 40 naval remote weapon system has been selected to equip two Indonesian Navy PC60 fast patrol boats currently under construction at PT Caputra Mitra Sejati shipyard.
This follows the procurement in 2021 of four Marlin 40 systems for two PC60 vessels and two Teluk Bintuni-class Tank Landing Ships (LSTs). Both PC60 and LST will be equipped with the Marlin 40 Independent Line of Sight (ILOS) variant. Further PC60 and LST vessels are expected to be built by Indonesian shipyards for the Navy.
The Marlin 40 turret is a fully digitized system that is lightweight, compact and easy to integrate. This means that the turret can be integrated onto all types of naval platforms as a primary or secondary defense system. Capable of anti-air and anti-surface defense, the Marlin 40 has a range of over four kilometers, is ITAR-free and can integrate with all currently-available naval Combat Management Systems (CMS).
The ILOS variant of Marlin 40 chosen by the Indonesian Navy is a precision-fire system which can operate autonomously via a local control console. This brings together and processes the targeting data received from the turret's own dedicated electro-optical system, external fire control systems and ship's data, ensuring precision while incorporating a level of redundancy. The electro-optical director can rotate independently of the line of fire to deliver panoramic surveillance through a highly accurate sensor suite comprising a daylight camera, an infrared camera and a laser range finder.
The Marlin 40 is the latest addition to Leonardo's portfolio of naval defense systems and is in service with 30 naval forces worldwide. In addition to the ILOS variant, Marlin 40 is available as a 40mm Remotely-Controlled turret. 
The selection of Marlin 40 for the Indonesian Navy strengthens Leonardo's presence in the Indo Pacific naval defense systems market.