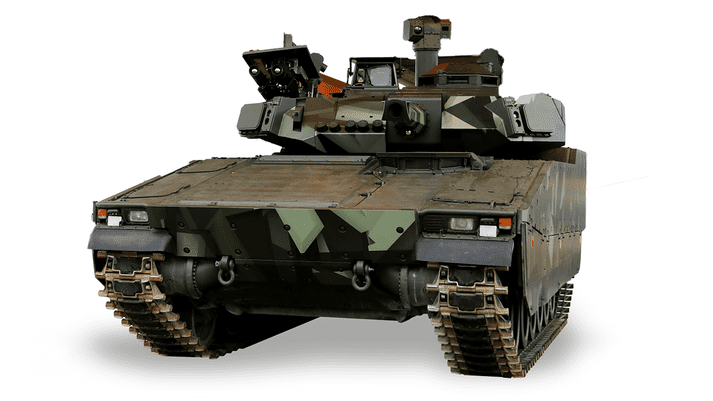 BAE Systems has unveiled its latest Combat Vehicle 90 (CV90) with the new D-series turret for the first time at DSEI 2021.
Selected by the Royal Netherlands Army as part of a $500 million mid-life upgrade program for the CV9035NL, the new turret configuration is also included in the CV90 MkIV offer for the Czech Republic.
Developed by BAE Systems Hägglunds in Örnsköldsvik, Sweden, the turret on display at DSEI was a 50mm gun. The main weapon position is changed to provide even better vehicle balance and enable new ways to introduce a variety of weaponry for increased lethality. It also offers significant ergonomic improvements to benefit the vehicle's crew. The enhanced turret design is built on years of combat-proven experience, continuous vehicle improvements, and data analysis from the CV90 User Club – the seven nations currently operating CV90 fleets.
"We are extremely proud to display the new D-series turret at DSEI to demonstrate the latest technology on the combat-proven CV90 platform," said Tommy Gustafsson-Rask, managing director of BAE Systems Hägglunds.
"The new turret configuration provides CV90 crews with improved protection and increased combat efficiency. It represents our continued commitment to delivering the most modern, advanced Infantry Fighting Vehicle that meets our customers' requirements now and in the future."
The CV90 is also equipped with Elbit Systems' Iron Fist Active Protection System solution and an integrated, Rafael Advanced Defense Systems' SPIKE-LR long-range anti-tank guided missile. Other significant improvements include the latest generation of sensors, artificial intelligence and augmented reality software to increase the CV90s multi-domain capabilities on the battlefield.