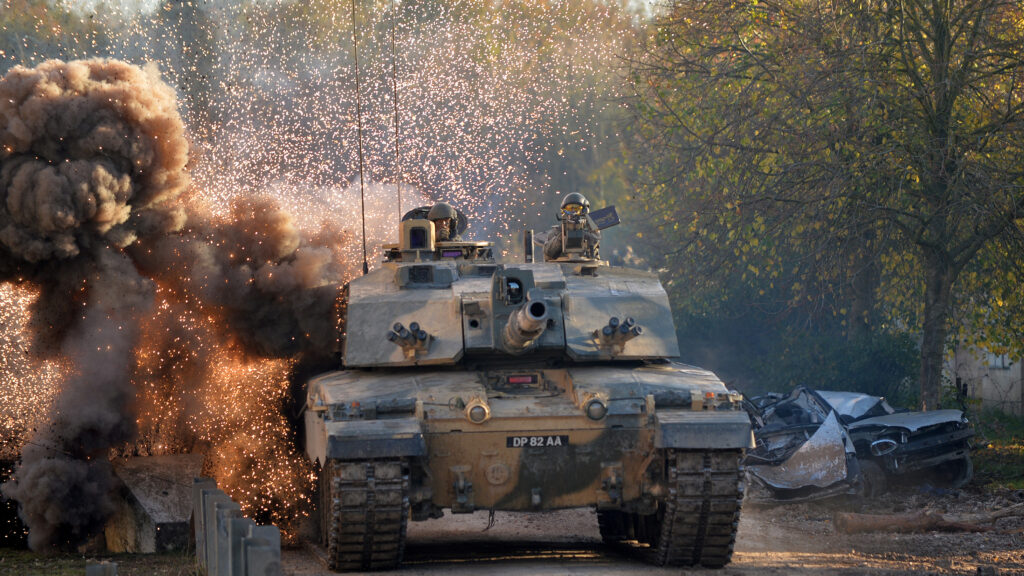 Landmarc has received a £560 million contract from the Defence Infrastructure Organisation (DIO) to manage UK Armed Forces military training areas.
Under the contract, Landmarc will deliver a wide range of facilities management services, rural estate management and operational services across the 156,000 hectares which make up the UK Defence Training Estate. According to Landmarc, around 1,300 jobs will be sustained by the replacement contract.
Comprising of 16 major armed forces training areas and 104 minor training areas including ranges and camps, the UK Defence training estate includes sites from Salisbury Plain in the South West to Barry Buddon in Scotland as well as many more.
Through the new contract, Landmarc, which is a joint venture between Mitie and Amentum, will provide UK and visiting Armed Forces with a safe and secure place to live, work and train, while maintaining and improving the land, buildings and facilities that they use. The contract will also deliver vital services to training troops, including providing them with around four million meals a year and approximately one million bed spaces.
Innovative, more responsive, and flexible services will be introduced for personnel using the training estate, resulting in facilities that will be more agile to meet the changing needs of the Armed Forces.
Minister for Defence Procurement, James Cartlidge, said: "This significant investment will help to ensure we continue to offer safe, secure and well-maintained training facilities for our Service Personnel as they prepare for operations worldwide. The UK's Defence Training Estate also provides a huge boost to our economy, with this contract sustaining more than a thousand jobs across the country."
The training estate covers around one per cent of land in the UK and plays a crucial role in preparing UK and visiting troops for operations across the globe, including supporting the UK-based training of thousands of Ukrainian volunteer recruits.
Brigadier Jonathan Bartholomew, Head DIO Overseas & Training Region, commented: "We are passionate about the work we do every day to support our Armed Forces by offering a safe place to train. This new contract for the training estate will offer safe, secure, and well-maintained training facilities, meals, and beds, for our service personnel as they prepare for operations worldwide. The new contract offers the opportunity to transform the way we manage our training areas. We have a good working relationship with Landmarc and I look forward to continuing our work with them to improve the training estate so that it meets the unique and ever-changing needs of our Armed Forces as well as offering a safe place for the public to visit."
The training estate includes training camps, range complexes and field firing areas, as well as Sites of Special Scientific Interest and Special Conservation Areas. Much of the training estate is open to the public and this new contract will help to ensure that these important spaces are well maintained and are kept safe for both the public and the military to use.
Mark Neill, Managing Director at Landmarc, said: "We are thrilled to be awarded this new contract and build on 20 years of outstanding service delivery to ensure that the UK Defence Training Estate delivers safe and sustainable locations to train our Armed Forces. Every single one of our 1,300 strong team has had a part to play in providing the critical services that enable our Armed Forces to train effectively, deploy on operations and return home safely. We look forward to continuing our strong partnership with DIO and working with its wider industry partners to transform the lived experience of Armed Forces personnel who use the estate to live, work and train."
Major General Richard Clements, Director Basing and Infrastructure, added: "A well-maintained estate is critical to providing a safe environment in which to prepare our soldiers for operations and is therefore key to the success of the British Army. The new Training Estate contract will see Landmarc deliver essential services that will ensure infrastructure and facilities are well maintained to enable defense's world-class training."