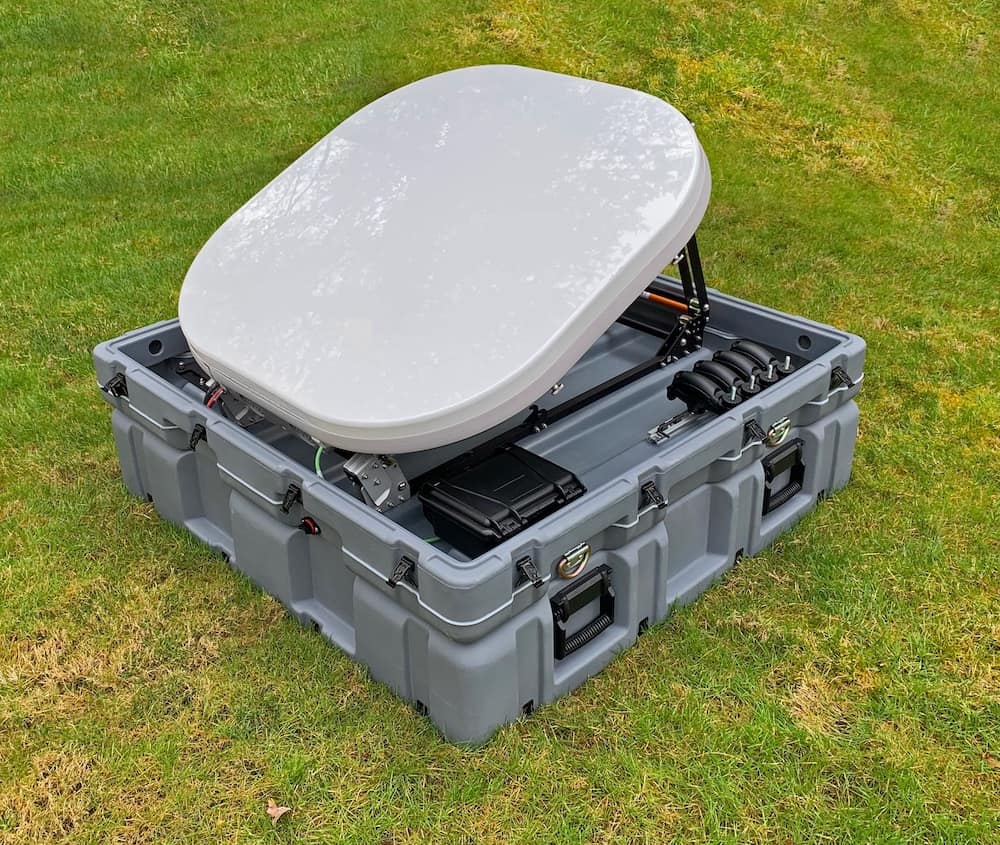 Kymeta has formed a strategic technology partnership with Comtech EF Data in order to pair its u8 antenna with Comtech's SLM-5650B modem in an effort to enable users to harness existing network hardware and gain a satellite communication on the move capability.
The pairing of the u8 antenna and Comtech modem using the Open Antenna to Modem Interface Protocol (OpenAMIP) allows for seamless integration and automatic operation through the use of both Low Density Parity Check (LDPC) waveforms and STANAG 4486 Edition 3, Annex E (EBEM) waveforms.
The SLM-5650B is a U.S. Army Forces Strategic Command (ARSTRAT) Wideband Global SATCOM-certified modem designed for government and military applications. It is fully compliant with MIL-STD-188-165A/B standards and supports FIPS 140-2 certified encryption.
Kymeta u8 terminals, antennas, and ODUs are easy to set up and acquire service within minutes of installation.
The u8 is available in a transportable configuration called the u8 GO, ideal for rapid deployments. It comes in a hardened case for protection and provides a built-in car mount to support easy communications on the pause (COTP) and on the move (COTM).
"The integration of the u8 antenna with the Comtech modem allows users to upgrade to a SATCOM-on-the-move (SOTM) capability while utilizing existing modem and hub architecture," said Neville Meijers, Kymeta Chief Strategy and Marketing Officer.
"The ability to leverage existing network hardware while adding the SOTM capability will rapidly enhance unit capabilities. The low SWaP-C2 of the u8 terminal also makes it a perfect choice for upgrading legacy COTM terminals."
This strategic technology partnership follows a series of recently announced relationships to further expand Kymeta solutions and trainings for government and defense agencies and its Global TRANSEC Secure Network, which is available coverage in the U.S., Middle East, and Europe.
Fred Kornberg, Chairman of the Board and Chief Executive Officer of Comtech Telecommunications Corp, said, "The engineering, development, and testing of the mobility protocols between our widely fielded SLM-5650B satellite modem and Kymeta's state-of-the-art u8 antenna expands the range of missions we can support and further demonstrates the flexibility and long-term developmental support our government and military users expect from our products."