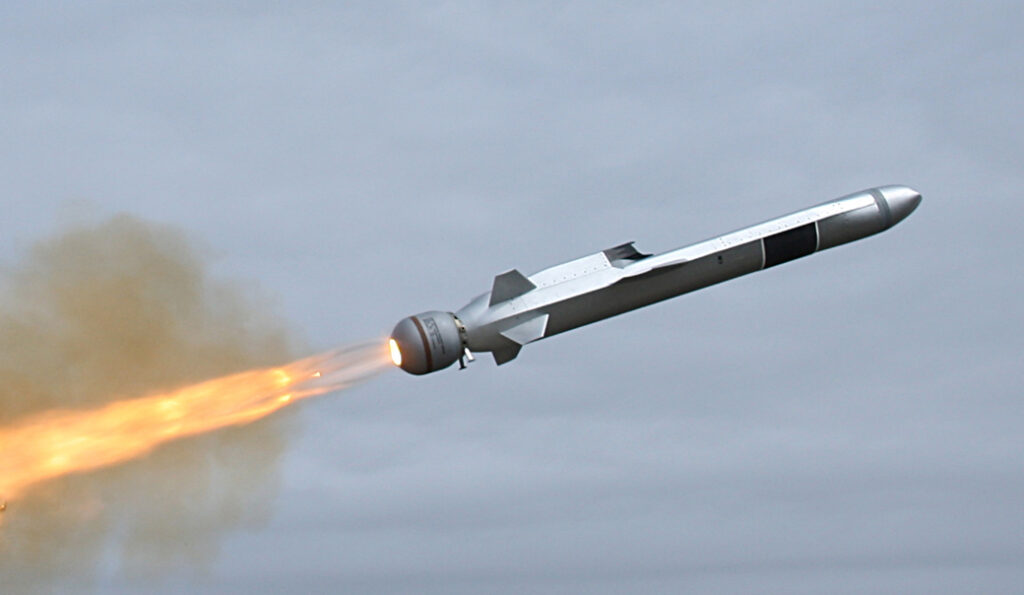 Kongsberg will supply Naval Strike Missiles (NSM) for the US Navy's Over-The-Horizon Weapon System (OTH WS) program.
Kongsberg received the order for the missiles, worth MNOK 1,345, from the US Navy's prime contractor Raytheon Missiles & Defense.
"This is the largest Naval Strike Missiles-order from US Navy so far. This generates jobs and demand for increased production capacity, both for us and our suppliers. As announced at our CMD in June 2022, we have started a significant investment in a new missile production facility that will be finished in June next year," said Eirik Lie, President of Kongsberg Defence & Aerospace.
NSM
The NSM provides superior operational performance and high survivability against all enemy defense systems.
High resolution imaging infrared seeker provides ATR and precise hit point for each ship class. Thrust to weight ratio above 1 and high-g programmable endgame maneuvers provide unsurpassed defence penetration capabilities.
Over-The-Horizon Weapon System
The Over-The-Horizon Weapon System is a long-range, surface-to-surface missile employed by either the Littoral Combat Ship or the planned guided-missile frigate, intended to engage maritime targets both inside and beyond the firing unit's radar horizon.
The OTH-WS is a stand-alone system consisting of an operator interface console, naval strike missile, and a missile launching system, requiring minimal integration into the host platform.
The OTH-WS receives targeting data via tactical communications from combatant platforms or airborne sensors and requires no guidance after launch.