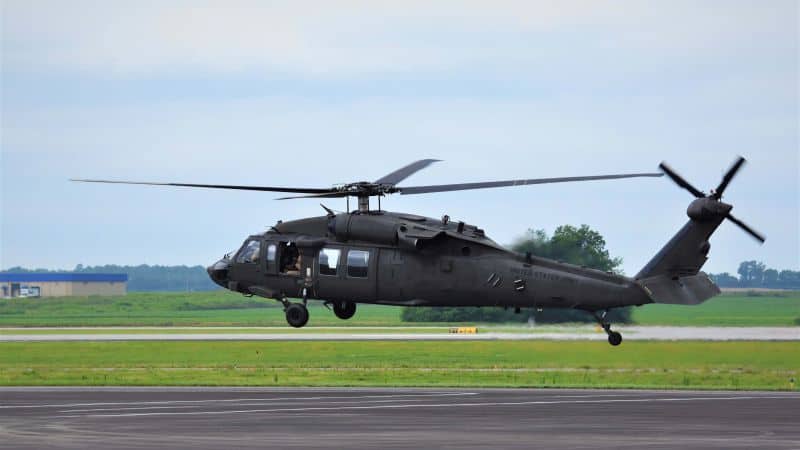 KBR has been awarded a $156.7 million task order to support capabilities assessment and enhancements for the US Army's Utility Helicopter 60 Variant (UH-60V) fleet, with the aim of providing technologically superior and cost-effective helicopters for US and Allied Forces.
KBR was awarded this contract under the Department of Defense Information Analysis Center (DoD IAC)'s multiple-award contract vehicle, awarded by the US Air Force's 774th Enterprise Sourcing Squadron to develop and create new knowledge for the enhancement of the Defense Technical Information Center (DTIC) repository and the research and development and science and technology community.
Under the terms of the contract with Program Executive Office (PEO) Aviation, Utility Helicopter Project Office (UHPO), KBR and teammate Northrop Grumman will develop recommendations and technical solutions for the UHPO and its international partners to increase availability, improve reliability, and reduce the support costs for the UH-60V.
"KBR is excited to support PEO aviation as they advance Black Hawk technology to better support the US military with this critical asset," said Stuart Bradie, President and CEO of KBR. "KBR and Northrop Grumman bring the experience and expertise to deliver solutions to maintain Army aviation technological superiority and reduce costs."
Work is expected to take place at KBR and partner facilities in Huntsville, Alabama over the next five years, with KBR performing Reliability, Maintainability, Quality, Supportability, and Interoperability (RMQSI), logistics and testing, program management, and validation, prototyping, lifecycle analyses, and sustainability improvement.
According to the US Army, the UH-60V helicopter, known as the Victor, "was developed to overhaul the aging UH-60A and L fleets. The new model has several technological advancements that make it easier to operate than older variants, including an upgraded digital glass cockpit, certified GPS RNAV database and advanced flight planning and mission capability."
Planned upgrades and improvements to the UH-60V encompass the avionics architecture, flight controls, fuel system, electrical system, airframe, drive train, and a newly developed rotor system.
Northrop Grumman provides the Integrated Avionics Suite for the UH-60V. According to KBR, this transformational approach to avionics modernizes the US Army's UH-60L Black Hawk helicopters with a glass cockpit, including an integrated computational system, visual display system and Control Display Units. This replaces the analog gauges in UH-60L helicopters with an integrated system that provides one of the most advanced avionics systems in the US Army.