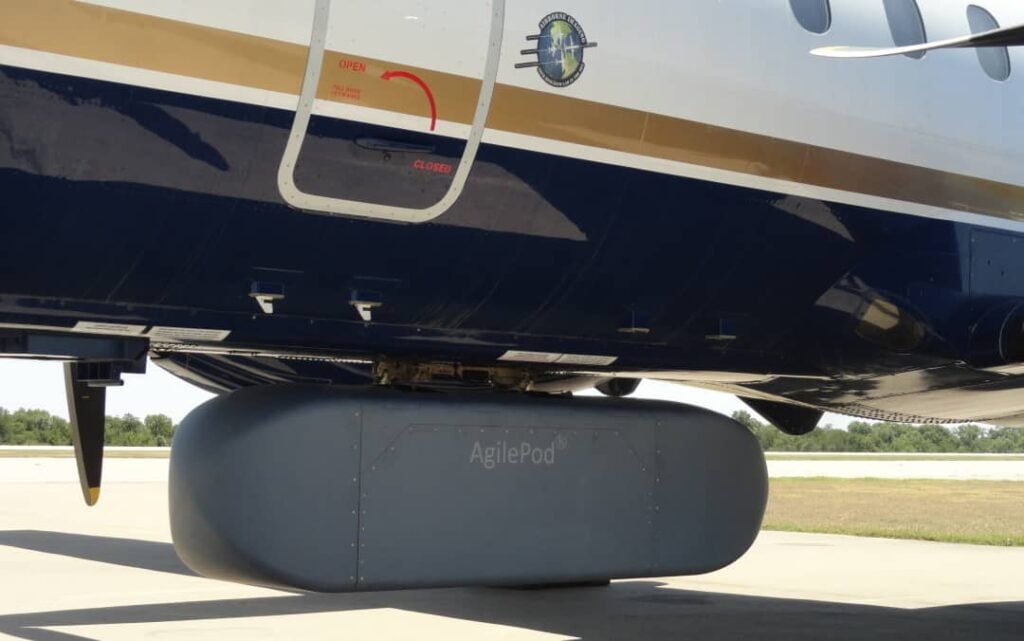 Jacobs' KeyRadar has been certified by the U.S. Air Force Life Cycle Management Center as airworthy for flight testing in the AgilePod aerial system pod on commercially operated aircraft under FAA criteria. The certification was achieved after an extensive campaign of flight tests.
This milestone marks the culmination of the technical maturation phase for the integration of KeyRadar into an aerial system pod to demonstrate the system's unique intelligence, surveillance and reconnaissance (ISR) and target detection/recognition capabilities. The pod, which features a self-contained, unpressurized rapid-on/rapid-off capability, is designed to operate on both manned and unmanned aircraft.
KeyRadar is a multi-mission, multi-mode system built on a software-defined radio/radar architecture, combining multiple bands with state-of-the-art processing and detection/recognition software to find concealed targets even under highly demanding conditions. Jacobs' modular open system architecture enables the system to be rapidly and easily integrated into operational systems, significantly lowering total life cycle costs. The flight test campaign also demonstrated the utility of Jacobs' KeyPAD software, which is used by KeyRadar to provide automated human-made object detection to improve system performance, reduce operator workload and autonomously generate high-value tactical intelligence.
The AgilePod is a modular, open architecture aircraft external store, and the integration of KeyRadar met Modular Open Systems Approach (MOSA) and Sensor Open Systems Architecture (SOSA) standards. Both radar and pod were operated in an unpressurized environment, and conditions were varied between extreme warm and extreme cold temperatures, including moisture saturating weather. The system was evaluated against engineering, performance and environmental specifications.
Steve Arnette, Jacobs Critical Mission Solutions Senior Vice President, commented: "The integration of KeyRadar into an aerial system pod brings unique capabilities for ISR and time-critical detection/recognition applications. The completion of this flight campaign and certification represents a successful collaboration between our newly integrated team since acquiring KeyW and our partnership with the Air Force in delivering advanced technical solutions to the intelligence mission."