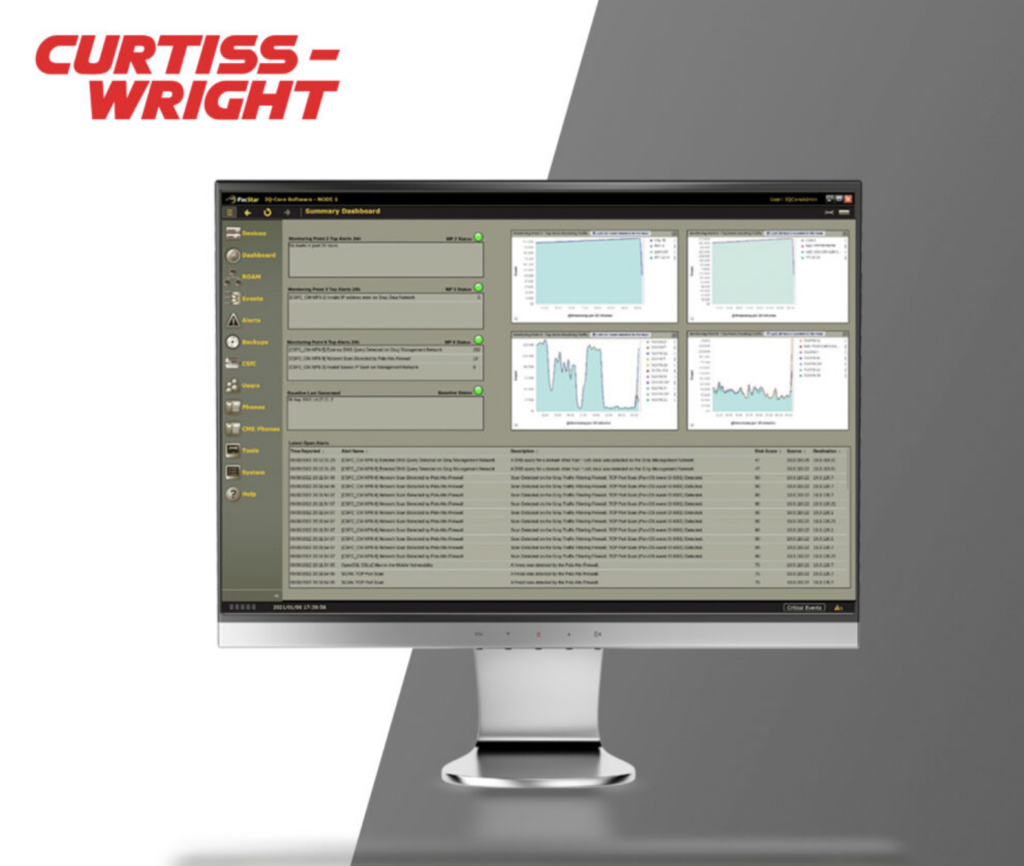 Curtiss-Wright's Defense Solutions division has unveiled the latest enhancements to its IQ-Core Software suite of unified communications network management solutions.
IQ-Core Software v5.1.16 updates include enhanced monitoring of critical services and device interfaces to give operators deeper insight into network configuration and performance. The six new capabilities include a new URL monitor, configurable interfaces, easier to understand data views, consolidated views of remotely managed devices, an improved data flow grid, and the option to preconfigure an IQ-Core Software environment for LDAP servers.
Critical Service Monitoring
IQ-Core Software now features a new custom URL monitor that enables operators to receive alerts when remote web services are unavailable. This includes the ability to detect granular status indicators within an application page.
Interface Monitoring Enhancements
In IQ-Core Software v5.1.16, views that display interface throughput are now configurable to be able to show multiple interfaces simultaneously. Data views have also been enhanced, making it easier to understand the minimum, maximum, and average throughput for any interface. Operators can now group primary and alternate routes together, which makes it easier to understand traffic profiles from switchover or load balancing. These enhancements also eliminate the need for operators to use multiple monitoring widgets, which saves significant space in complex diagrams.
Remotely Managed Devices in Dashboard
IQ-Core Software now enables devices managed by downstream IQ-Core Remote Operations and Management (ROAM) servers to be placed in a single diagram. This is useful for viewing device status for remote nodes in a single place at a NOC without having to connect to those devices directly.
Flow Data Grid
A new data grid that shows recent raw network flows has been added to IQ-Core Software. The data grid provides operators with more insight into the types and volume of traffic passing through the network. IQ-Core Software supports various network flow protocols, including NetFlow v5/v9, and IPFIX.
Installer Enhancements for Domain Environments
While IQ-Core Software has long supported LDAP servers, such as Active Directory, both for authentication and user management, the latest revision enables operators to preconfigure an IQ-Core Software environment for these domain environments at install time. This makes it easier for administrators to ensure proper setup without needing to configure each IQ-Core Software instance after installation.