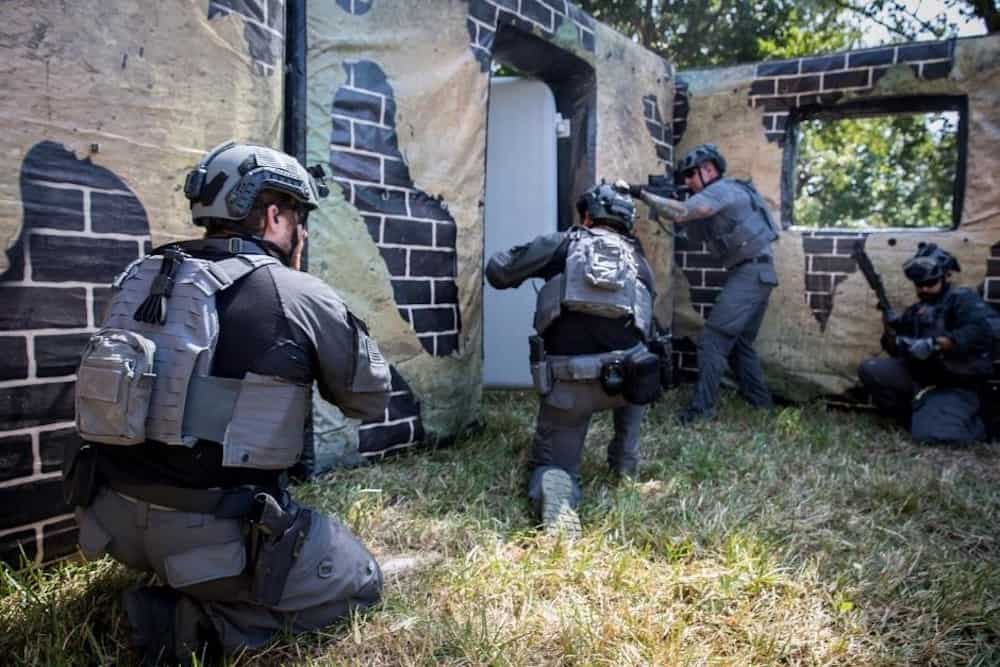 Global Survival Technology solutions provider Survitec has been awarded a US Army contract to supply an Inflatable Walls Training System (IWTS) portable tactical structure for temporary urban combat training.
This landmark contract, which is valued at $2.5 million, represents Survitec's first large-scale supply deal with the US Army.
The company will supply eight Level 4 IWTS and eight Level 2 IWTS Expansion kits to cover an area of more than 2000m2 when inflated, the equivalent size of five basketballs courts. The contract award with the US Army followed a successful three-day, side-by-side military-grade evaluation process with a competing hard wall system.
Nick Mulhall, Business Development Director at Survitec – Aerospace & Defense, said: "We are delighted that the Survitec Inflatable Wall Training System has been selected by the US Army to meet its tactical training requirements. While IWTS is in use with US law enforcement and naval defense units across the United States, this contract represents our first major contract with the US Army. It is a huge achievement for IWTS and Survitec in the global land forces arena."
Survitec's IWTS offers a rapidly deployable and economical solution of providing a reality-based environment in which to train. A series of lightweight and portable inflatable walls, available in six modular shapes, fixed together to replicate any physical structure allowing the US Army to simultaneously create complex structures and target training scenarios. Every room, corridor, entrance, exit and window can be recreated so land forces can effectively train in a number of real-life scenarios.
Unlike some legacy systems, the IWTS is lightweight, portable, reconfigurable, compact when stowed, and easily deployable wherever a unit is based and reconfigured to create different layouts. A complete 800m2 shoot house takes approximately 35 minutes to inflate and build.
By providing realistic 'shoot house' scenarios that simulate the challenges faced in combat situations, Scott Tonks, Defense Category Manager, Survitec, said services personnel can hone their urban combat skills in a safe and controlled environment:
"Given global geopolitical tensions, the training and readiness of military personnel for urban warfare has never been so important," he said. "IWTS provides a physical environment that can simulate real-life scenarios. This can provide a more realistic training experience than VR/AR simulations, which rely on virtual environments and may not offer the same level of physical interaction. IWTS optimizes safety through training."
Survitec will roll out the IWTS packages to undisclosed bases from August 2023, with supply scheduled for completion by mid-2024.