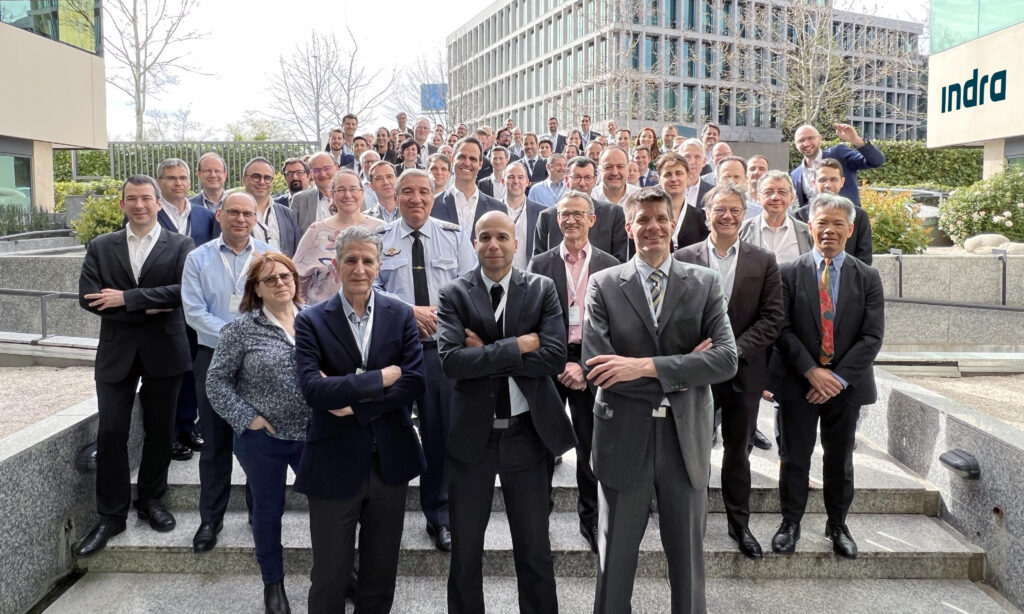 Indra, Spanish coordinator of the Future Combat Air System (FCAS), together with its German and French partners FCMS and Thales have kicked off a new phase at Indra's new project headquarters in the development of an innovative suite of networked and distributed sensors, defensive aids and attack systems, denominated NSDAS.
France, Germany and Spain, as NGWS participating nations, have entrusted Indra as prime, as well as FCMS, and Thales as main partners with the development of the new suite of sensors that will equip the platforms (NGF and RCs) of the NGWS.
This development will cover the new generation sensors technology bricks and end-to-end design, with increased performance and functionalities. It will also result in undisputable air superiority in the challenging future operational scenarios by boosting sensor contribution, situational awareness, fire power, and survivability with a collaborative system architecture and services.
Based on a shared vision of a sensor suite for NGWS as defined during the previous Phase 1A, Phase 1B will initiate a wide range of ambitious functional, algorithmic, and technological developments. It will consolidate the definition and architecture of the suite of networked sensors, as well as the critical components/building blocks of the RF and Optronics sensors for the NGF and for the different types of RCs. In order to support the NGWS Initial Operational Capability (IOC) in 2040 the development phase is expected to start in 2028.
The work carried out by these industrial sensor experts will also benefit from a close collaboration with the key industrial organizations of the wider NGWS program dedicated to the Combat Cloud, the NGF and the RCs.
The main paradigm shift in this next generation air combat system is the native implementation of a System of Systems approach at all NGWS levels, so that the capabilities of the whole combination of systems will be significantly higher than the sum of the individual assets. With regards to sensors, NSDAS natively implements such features based on the disruptive cross-platform collaborative approach.
A strong industrial and national joint effort will be the cornerstone of success for achieving the ambitious NGWS goals. The superiority of the NGWS within the Future Combat Air System (FCAS) will widely depend on the unprecedented ability of its sensors network to gather, process, and distribute information. FCMS, Indra and Thales common vision for the NSDAS solution is the basis for the success in this initiative.
According to Indra, the kick-off of the Phase 1B activities represents a very important milestone in FCMS, and firms commitment with Thales to keep working towards the joint development of the innovative NSDAS vision for the future NGWS.