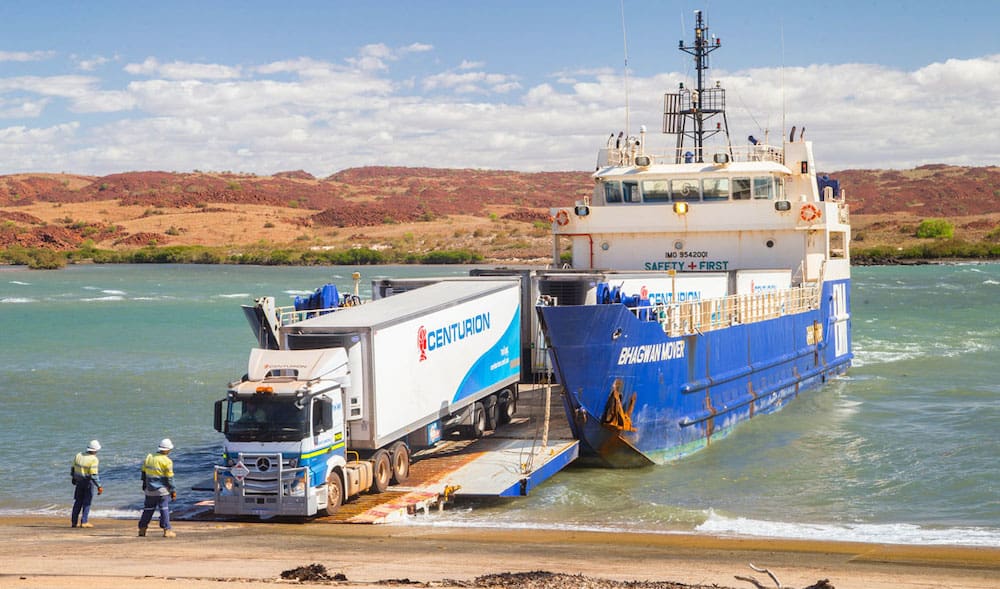 The Australian Maritime Alliance (AMA), a joint venture between Serco and Civmec, has teamed with IMC Naval Architects (IMC) to deliver a state-of-the-art solution for the Australian Army's LAND 8710 Phase 1A program.
The AMA is offering an evolved Littoral Maneuver Vessel – Medium (LMV-M) design, known as Oboe, with the addition of IMC as an Australian naval architecture and marine engineering consultant bringing a wide portfolio of local skills, experience and expertise to reinforce AMA's sovereign proposal.
"The AMA is maximizing Australian industry skills for the complex project for Army, ensuring shipbuilding expertise remains in-country long-term. Partnering with IMC demonstrates the importance of maximizing Australian Industry Capability while drawing upon Serco's global shipbuilding expertise to ensure AMA delivers the best possible solutions and advancements for the Australian Defence Force," said Serco Defence Managing Director, Clint Thomas AM, CSC. "Essentially, we are bringing together a national team to deploy the skills and strengths of Australian Industry, reflecting a rigorously developed strategy to deliver sustained SME growth and professionalization."
Representing a step-change in amphibious operations capability for the Army, Oboe features a proven through-deck design, allowing for more flexible load/offload options and rapid ramp-to-ramp marriages with amphibious and sealift ships.
The design offers superior seakeeping and load carrying capabilities, with the vessel's three deck design giving crew accommodation and engineering spaces the benefit of large full-width compartments, and brings over 200m2 of useable vehicle deck to facilitate mixed load configurations.
IMC Naval Architect's Managing Director, Justin McPherson, said IMC and AMA share a view on the importance of showcasing and strengthening existing Western Australia's industry capabilities: "As an independent Australian design house based in Fremantle, we are proud to partner with AMA and leverage our 25 years practical ship design experience, including a range of commercial landing craft designs for operations in Australia's northern waters. We look forward to supporting the delivery of LAND 8710 Phase 1A as part of our commitment to the Continuous Naval Shipbuilding Program."
"IMC and AMA share a view on the importance of strengthening Western Australia's industry capabilities and there is significant value in partnering with global industry leaders to support the Commonwealth in growing Australia's ship design and shipbuilding sector," McPherson added.
"We are thrilled to have IMC support our efforts as we pursue a shared vision to build a trusted and sustained Australian shipbuilding sector," Thomas concluded.