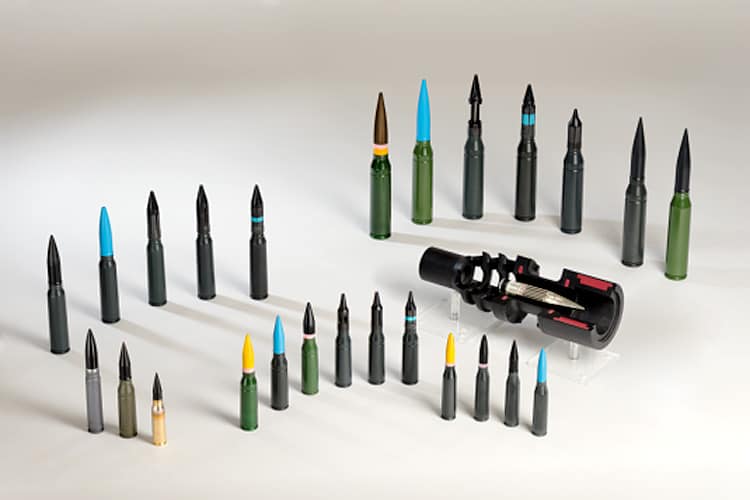 Rheinmetall has been chosen by the Hungarian Ministry of Defense to supply a package of ammunition for infantry fighting vehicles, main battle tanks, artillery, and decoy systems worth several hundred million euros.
The package includes three variants of 30mm x 173 ammunition; 120mm tank ammunition; and 155mm artillery shells including propelling charges and fuzes. 40mm and 76mm decoy cartridges for the Rosy and Maske smoke/obscurant systems are also on order, plus 12.7mm and 7.62mm ammunition.
This order makes Rheinmetall one of the Hungarian military's top suppliers of ammunition. The company will be supplying ammunition for Hungary's three main ground combat systems: the Leopard 2A7+ main battle tank, the PzH 2000 self-propelled howitzer and the new Lynx IFV. Delivery will start in 2023 and is set to be complete by 2031. Most of the ammunition will be manufactured in Hungary.
"We are extremely honored that Hungary has once again entrusted us with the task of modernizing its military," declares Rheinmetall chief executive, Armin Papperger. "We're delighted to be cooperating with our Hungarian friends in another key military capability."
The procurement of this ammunition comes as Hungary seeks to modernize its armed forces. The new ammunition will also boost interoperability with the armed forces of Hungary's partner nations.