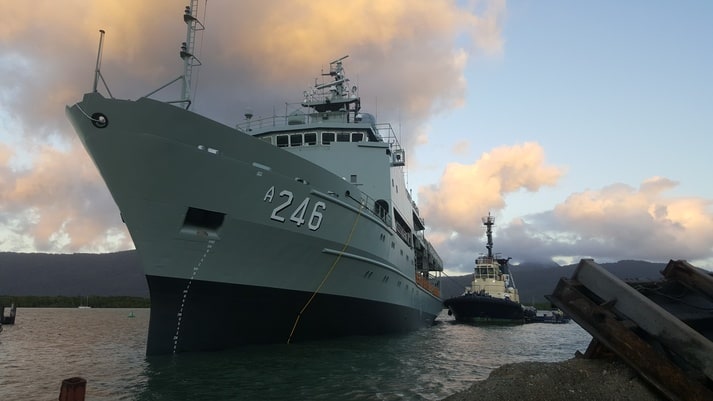 The LEEUWIN Class Hydrographic ship has been in service for 20 years and during this time has spent many hours at sea enabling safe navigation, supporting maritime trade and supporting ongoing protection of Australia's borders.
BAE Systems Australia has provided front line maritime sustainment for the Royal Australian Navy (RAN) at the Tropical Reef Shipyard for more than two decades.
As well as developing and sustaining an important maritime capability in the region with a workforce of around 60 people, the company has developed a local supply chain to support ship sustainment with an annual spend of around $40 million a year.
There were more than 500 maintenance tasks undertaken on the ship, including extensive work on the hull, 10,000 hour harbour diesel generator replacement and 15,000 hour service on the main diesel generator.
"An important local maritime sustainment capability has been developed in Cairns to support the operating requirements of the RAN in this region," said BAE Systems Australia Managing Director Defence Delivery Andrew Gresham.
"The team's success is due to a combination of local 'know how' and commitment and the vast engineering experience from within the national sustainment business to ensure that the navy has the capability that it requires, when it is needed."