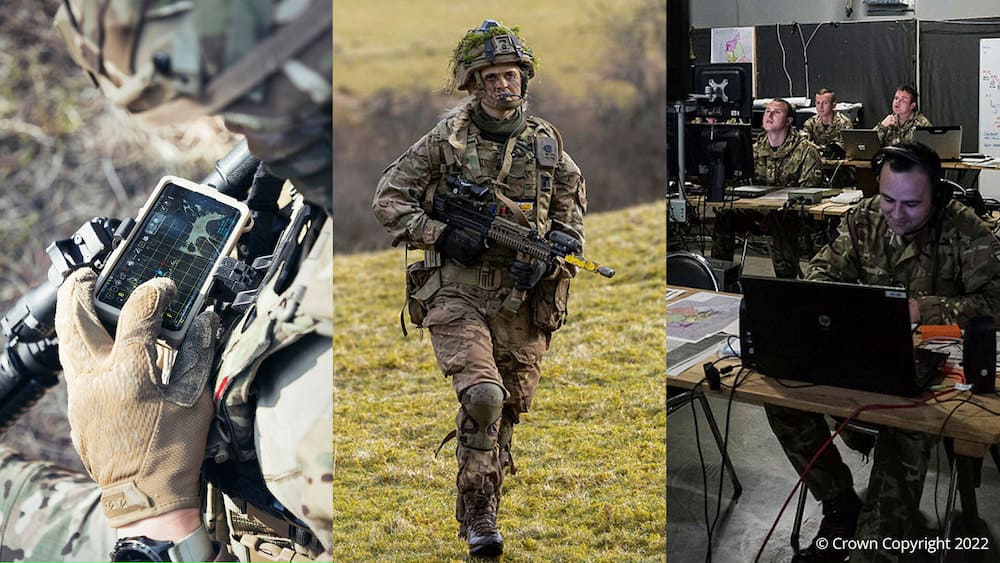 Hadean will showcase the progress it has made with the British Army on the next-generation cloud distributed Collective Training Transformation Programme (CTTP) Pathfinder simulation at I/ITSEC 2022.
According to Hadean, the demonstration will take multiple sources of data collated from Exercise WESSEX STORM 2, completed in February 2022, and exploit Hadean's Web 3.0 technology to recreate a synthetic environment of increased scale, complexity and fidelity capable of running larger scenarios for remotely located physical and virtual users.
Powered by cloud-based computing, the simulation aims to demonstrate the future of synthetic training capabilities where cutting-edge technology is delivered at pace to produce Live, Virtual and Constructive (LVC) training outcomes and insights for end-users throughout the chain of command; capabilities inspired by UK Ministry of Defence programs like CTTP's Future Collective Training System (FCTS) and Defence Synthetic Environment Platform (DSEP).
The Pathfinder will also help deliver a broader view of training across all domains and different simulations systems, legacy or novel, as the UK MoD transforms the management and delivery of training to its soldiers, sailors and airmen and women, putting data exploitation and digitization at its heart.
"Hadean's close collaboration with the British Army is a tremendous opportunity for us to showcase how the power of emerging cloud technologies can be exploited to realize the vision of scalable, immersive, interoperable and secure multi domain synthetic training," said Craig Beddis, Hadean CEO. "We are proud to support our Armed Forces with the computing infrastructure and expertise that is needed for impactful collective training and complete force preparation."
"The CTTP is working with Hadean to understand and exploit new technology for the Future Collective Training System," added Mike Cooper, Senior Responsible Owner, CTTP, UK MoD. "This demonstration will deliver outputs that showcase how technology from the commercial gaming industry could support the British Army's Strategic Objective to modernize Collective Training, specifically in terms of scale, distribution and the blending of Live, Virtual and Constructive environments. This in turn will help the British Army to transform the way we train, operate and warfight."