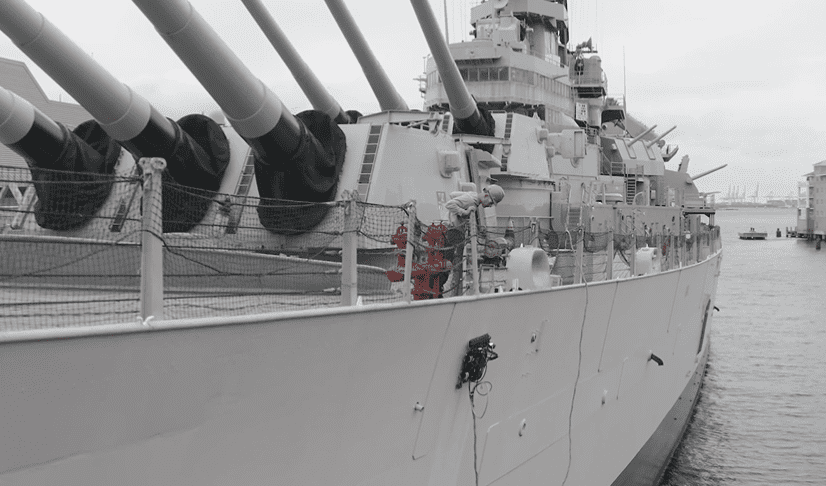 Gecko Robotics has expanded its work with the United States Navy to include advanced robotic assessments of both the first amphibious assault ship and an additional Arleigh Burke Class destroyer.
Gecko will utilize its wall-climbing robots and AI-powered software platform to build digital models of the vessels to increase the speed of maintenance cycles and reduce the time Navy vessels spend in the dry dock. The expansion of work follows the approval of Gecko's Rapid Ultrasonic Gridding (RUG) process by the US Navy.
"We built Gecko Robotics to solve the hardest physical problems facing the world's most important organizations," said Jake Loosararian, CEO and Co-Founder of Gecko Robotics. "We are proud to have a mature technology that has been tested and approved by both Navy technical leaders and the sustainment officials charged with reducing the Navy's maintenance backlog. The sailors of the U.S. Navy have a vital mission in an increasingly complicated geopolitical environment and Gecko stands with them to make sure they have the tools they need to do their jobs safely and effectively."
According to Gecko, its combination of wall-climbing robots and software platform have shown impressive results with the Navy in partnership with the Office of the Secretary of Defense (OSD), National Center for Manufacturing Sciences (NCMS) and the US Naval Ship Repair Facility and Japan Regional Maintenance Center (SRF-JRMC).
According to the Navy data, Gecko is significantly reducing the lead time and work hours associated with maintenance cycles while increasing the availability of data and finding defects missing through traditional methods. For example, for one Navy asset, traditional methods captured 100 data points while Gecko's platform captured more than 4.2 million. Gecko's products also reduced the lead time required for ship rudder inspection from 11 days to one.