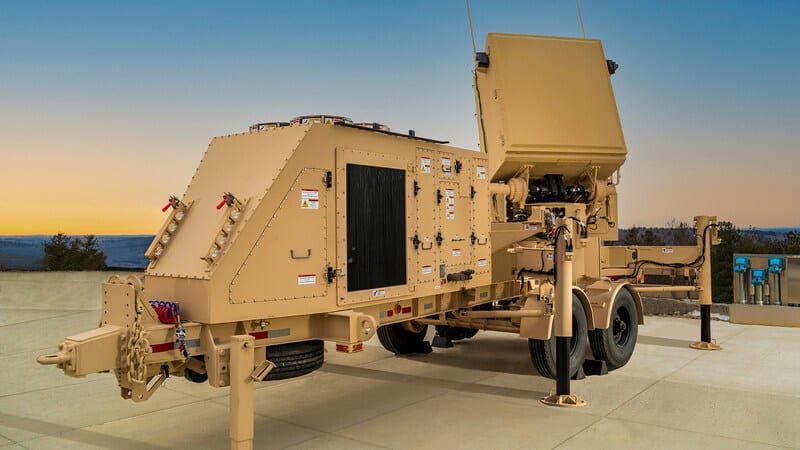 Raytheon has been awarded $7 million to advance development and assessment of the GhostEye medium-range (MR) radar for the National Advanced Surface-to-Air Missile System (NASAMS).
GhostEye MR is an advanced, medium-range multi-mission radar, providing increased range and altitude to expand the defended-area capabilities of NASAMS.
The funding will support continued radar development and then an operational assessment at White Sands Missile Range later this year.
The experiment at White Sands will assess the operational performance of GhostEye MR, with the radar providing effective surveillance cues and integrating with the combat-proven NASAMS air defense system. This follows the Strategic Developmental Planning & Experimentation (SDPE) office's successful air base air defense experiment in Andøya, Norway, last September, which showcased NASAMS' ability to engage and intercept various advanced aerial threats using multiple Raytheon missile types and Kongsberg Defence & Aerospace's Fire Distribution Center, or FDC. The operational assessment in September will build upon the capabilities demonstrated in Andøya by utilizing the U.S. Air Force's relevant command and control to link GhostEye MR with NASAMS' FDC.
Funding consists of a contract from the U.S. Air Force Research Lab's SDPE office and the Office of the Secretary of Defense's Rapid Prototyping Program (RPP).
"This government support confirms the growing relevance and demand for the capabilities of GhostEye MR, as nations around the globe look to bolster their air defense," said Tom Laliberty, President of Land & Air Defense Systems at Raytheon. "Partnering with DoD, Air Force, and Kongsberg, we will showcase the sensor's range of capabilities against a multitude of emerging threats."