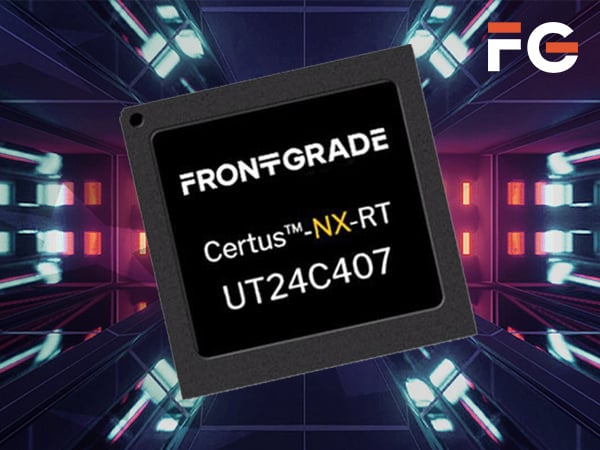 The successful space grade qualification and assurance carried out by Frontgrade Technologies has produced a radiation-tolerant, low power FPGA tailored for space and satellite applications.
Built on the award-winning Lattice Nexus platform, the Certus-NX-RT FPGA provides mission-enabling capabilities using a small footprint and delivering up to four times lower power than similar devices.
"We're already seeing tremendous interest from those in the aerospace and defense industries who need to meet SWAP-C and performance parameters required for demanding space applications like distributed computing and platform management," said Mike Elias, President and Chief Executive Officer of Frontgrade Technologies. "Our collaboration with Lattice is focused on providing radiation-tolerant FPGA solutions that meet the evolving needs of space applications. I'm pleased to share that the Frontgrade team recently celebrated the first Certus-NX-RT shipments to one of our long-time customers."
These new reconfigurable, on-orbit processing systems are the first FPGAs to offer significantly reduced size, weight, power, and cost compared to currently available market offerings. Certus-NX-RT FPGAs excel in applications that require high-speed data aggregation and bridging, and in those that accelerate computationally intensive operations. These new FPGAs provide industry-leading low power, high performance, high reliability, and a small form factor.
Frontgrade recently launched radiation qualification activities for the CertusPro-NX-RT, another low SWAP-C FPGA offering, which is anticipated to be completed later this year. The company also expects to release Complementary Fault Tolerant IP throughout 2023.