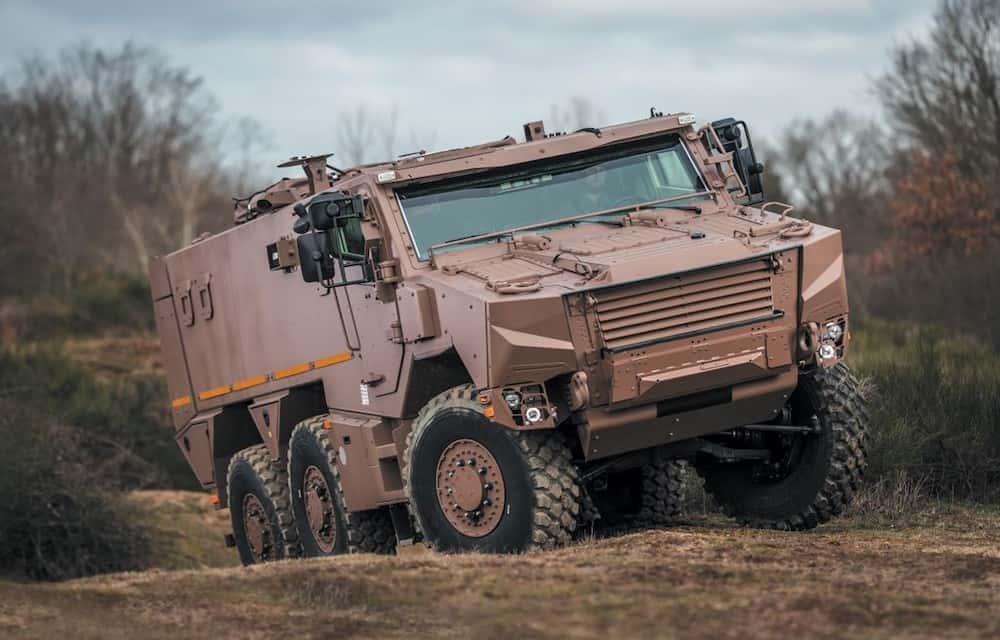 In accordance with the framework set by the SCORPION program, the French defense procurement agency (DGA) has qualified the Sanitary (SAN) version of the GRIFFON military vehicle. This qualification completes the range of capabilities of the GRIFFON.
Designed by Groupement Momentané d'Entreprises (GME) Engin blindé Multi Rôles (EBMR) team comprising Nexter, Arquus and Thales, the GRIFFON is a modern 24-ton multi-role armored vehicle (VBMR) integrated into the SCORPION information system.
Since 2019, GRIFFON vehicles are being delivered to the French Army under the Scorpion program, with the DGA planning to procure 1,872 by 2030.
The purpose of the SAN version is to ensure the recovery and evacuation of injured personnel on the battlefield. It provides evacuated personnel and the onboard medical team with greatly improved protection, mobility and conditions for performing medical procedures compared to existing resources.
The first GRIFFON SAN vehicles are expected in 2023. They will fulfil one of the multiple missions of the GRIFFON, provided by its numerous versions: troop transport, command post, communication relay, artillery observation or the 120mm mortar version (MEPAC), the production order for which was recently notified by the DGA. Deployed since 2021 in the Sahel by the French Army, the GRIFFON is appreciated for its operational qualities, its mobility and its ease of maintenance.
The GRIFFON shares common equipment with the other SCORPION vehicles, such as the vetronics and the SCORPION combat information system, which offers new communication capabilities and allows the digitization of the battlefield, as well as the remotely operated turret, which combines observation, protection and combat capabilities, at the heart of collaborative combat.
The GRIFFON was developed as part of the SCORPION program to renew the medium armored vehicles of the French army alongside the JAGUAR armored reconnaissance and combat vehicle and the SERVAL light armored vehicle.