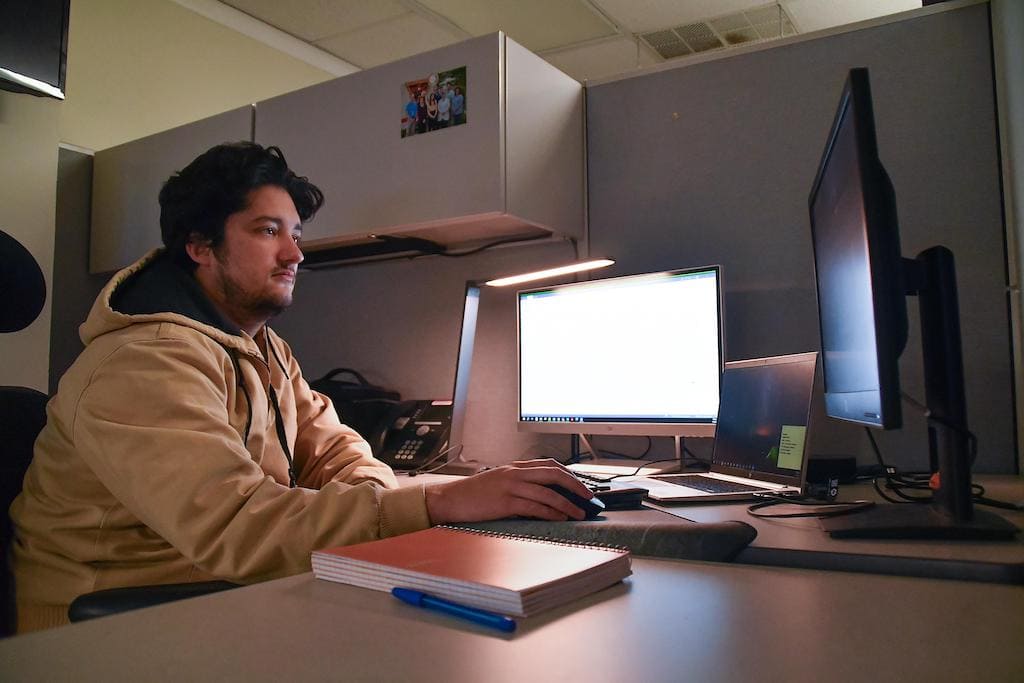 Fleet Readiness Center East (FRCE) recently concluded a successful robotic process automation project to enhance the depot's efficiency in delivering parts, components and aircraft to warfighters.
An in-house team created bots specifically designed to automate tasks within FRCE's Comptroller Department.
Earlier this year, FRCE successfully implemented a bot that automatically extracts information from a wide range of records and documents and then enters this data into the depot's financial system. This initial project has saved the Comptroller Department nearly seven weeks of labor related to data entry tasks already.
FRCE is now preparing to implement two additional bots. One is aimed at reducing the manpower required to process employee clocking data while the other focuses on increasing efficiency related to the creation of outgoing funding documents. Depot officials believe these bots could potentially save thousands of labor hours.
The bot FRCE put into use earlier this year to automatically extract information from financial documents was originally created at NAVAIR. Anderson Braswell, who helmed the depot's Robotic Process Automation team, said the RPA team modified it specifically for use at the depot. Within 10 months, this bot saved FRCE more than seven weeks of labor hours.
This success inspired the team to create a truly home-grown bot designed to reduce labor hours related to processing employee timekeeping. Nearly complete, Braswell expects this bot to be implemented at FRCE in the very near future. He said the team immediately went to work on yet another bot, which is also nearing completion, aimed at streamlining the creation of outgoing funding documents at the depot.
"With the current geopolitical environment, working and using our resources efficiently is more critical now than it's ever been," said Braswell. "It's inefficient to have our people bogged down doing repetitive tasks. By automating this work, we free them up to do more strategic analysis and perform other complex tasks."
"We have the actual users designing the bot itself," continued Braswell. "We're bringing everything down to the most basic level. I think that's going to pay off and become the new model for the future because no one understands the process you're trying to automate better than the person who literally does it every day.
"The way we do business today is not the way we're going to do business tomorrow. We can't remain static– we need to think outside of the box and figure things out now. You can't be afraid to explore the art of the possible."
"The work our team is doing directly contributes to FRC East's ability to support the Fleet faster and more efficiently," said FRCE Commanding Officer Capt. James M. Belmont. "The bots the team created are a force multiplier for us. This is a great example of the creativity and innovative thinking that is propelling FRC East forward into the future."