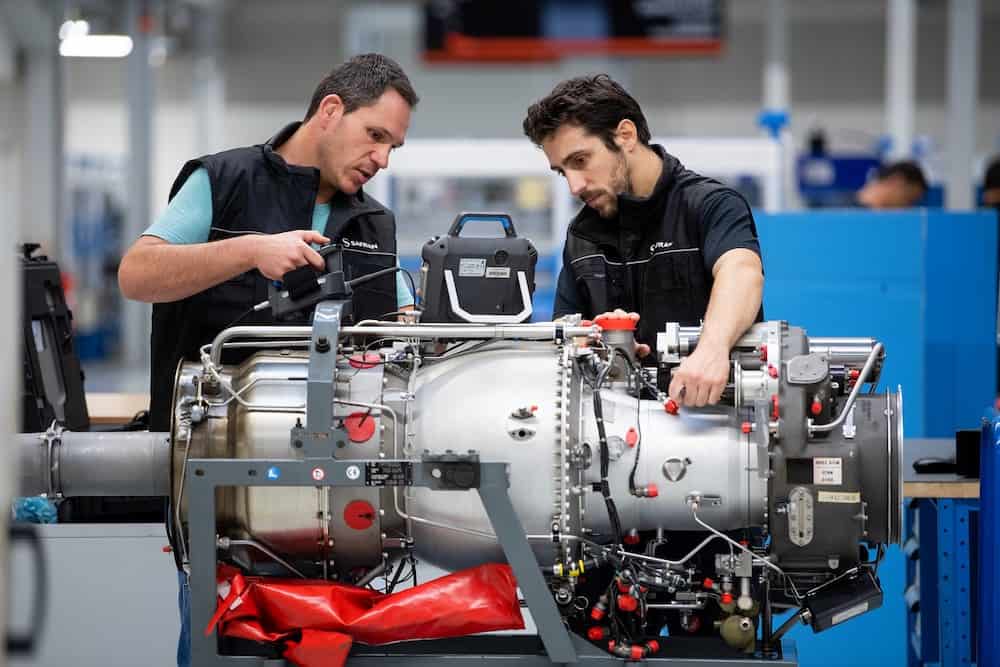 Safran Helicopter Engines will continue to maintain the French government's helicopter engines in operational condition for another 10 years under a contract extension with the French Aerospace Maintenance Agency (DMAé, Direction de la Maintenance Aéronautique).
Designated Saturne (Soutien Avancé des Turbines de l'Etat), the contract ensures the availability and Maintenance, Repair and Overhaul (MRO) of all 1,600 engines powering the helicopters of the French Army's Light Aviation (ALAT), French Air & Space Force, French Navy, Sécurité Civile, Gendarmerie, Customs and the DGA Essais en vol.
The contract covers most of Safran's helicopter engines, including the Arrano 1A powering the new H160M Guépard being developed for the HIL (Hélicoptère Interarmées Léger) program, as well as the H160 operated by the French Gendarmerie Nationale and DGA Essais en vol.
"With the signing of the Saturne contract, the French government has renewed its confidence in Safran Helicopter Engines to ensure the availability of its fleet of 1,600 helicopter engines," said Franck Saudo, President of Safran Helicopter Engines. "The renewal of this operational condition contract is a source of pride for the men and women of Safran Helicopter Engines. It motivates us to strive for excellence, in line with our ambition to continue to deliver the best of the best in terms of service quality to our clients. We are committed to ensuring 100% engine availability on the French government fleet be it in France, overseas and on external operations, as we have continuously done for over 14 years."
Saturne is consistent with the DMAé's strategy to verticalize support contracts, particularly in terms of Safran's increased responsibility and availability management.
Safran Helicopter Engines' original MCO contract with the French government was signed in 2001 and renewed in 2011. It ensures a high level of performance and availability within a controlled budget. With Saturne, the scope of services will be expanded to include the use of engine operating data and the provision of digital services to simplify day-to-day maintenance management.
Saturne is managed from the Safran Helicopter Engines site in Tarnos, France.