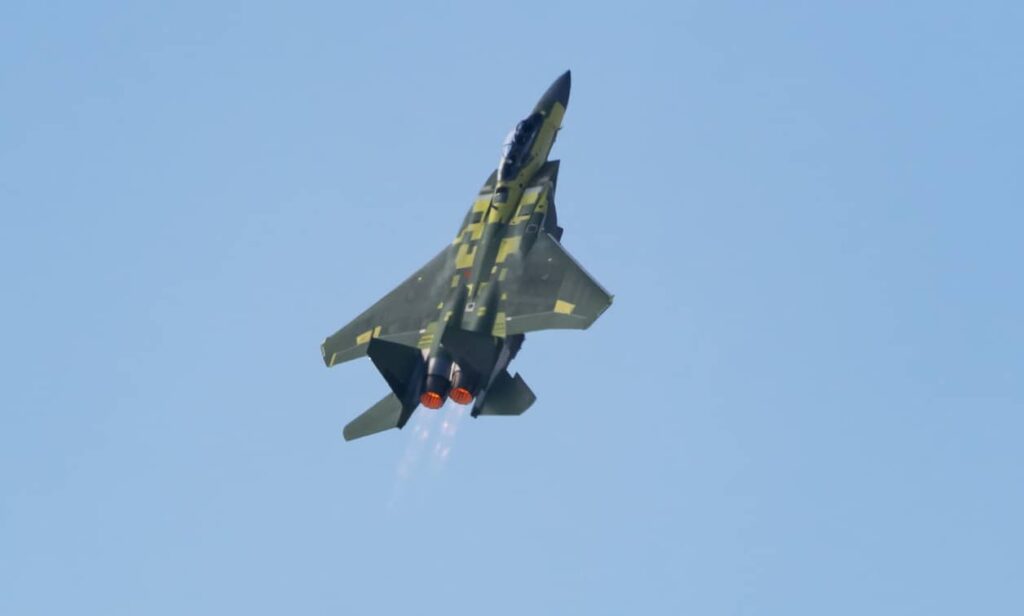 The U.S. Air Force has officially accepted the first F-15EX fighter aircraft from manufacturer Boeing.
The new fighter jet is a two-seater that sports fly-by-wire flight controls, digital cockpit displays, and advanced avionics systems that will include the Eagle Passive/Active Warning and Survivability System. An electronic warfare (EW) upgrade is also being placed into the F-15E Strike Eagle models.
"This is a big moment for the Air Force," stated Col. Sean Dorey, F-15EX program manager with the Air Force Life Cycle Management Center's Fighters and Advanced Aircraft Directorate, responsible for the acquisition, modernization and sustainment of the aircraft.
"With its large weapons capacity, digital backbone, and open architecture, the F-15EX will be a key element of our tactical fighter fleet and complement 5th-generation assets. In addition, it's capable of carrying hypersonic weapons, giving it a niche role in future near-peer conflicts," said Dorey.
The newly delivered F-15EX will be flown to Eglin Air Force Base in Florida for testing, with a second fighter jet to be delivered to Eglin by the end of April 2021. An additional six Lot 1 aircraft will be delivered to Eglin in fiscal year 2023 to undergo operational testing.