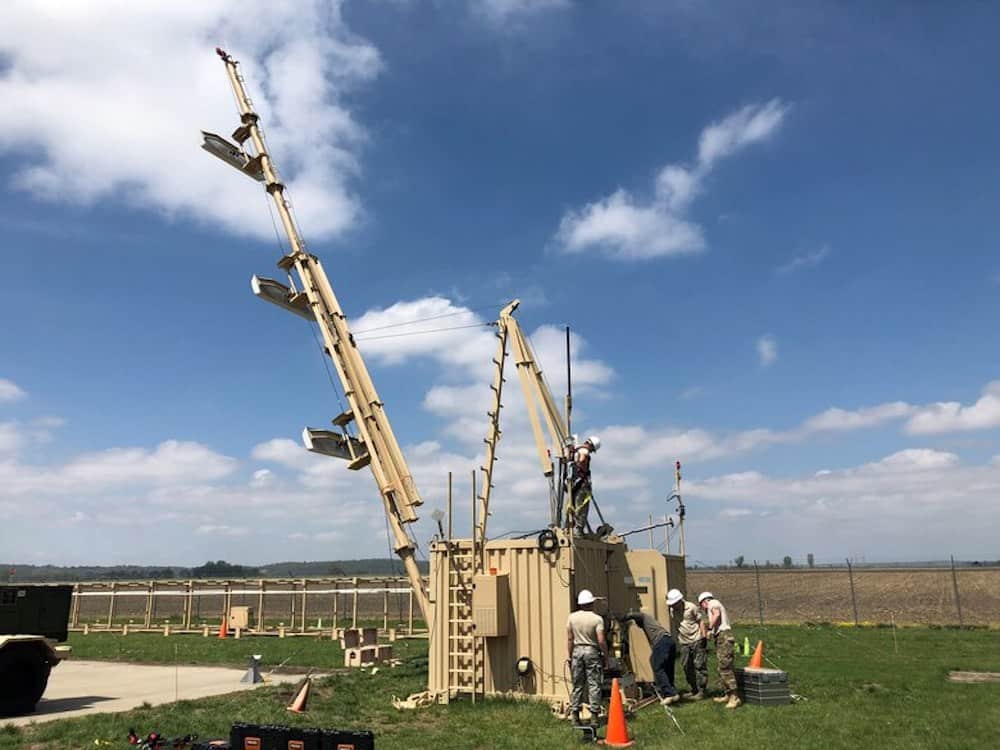 A team in the Digital Directorate at Hanscom Air Force Base has improved warfighter readiness by using the first Deployable Instrument Landing System (D-ILS) at an airfield outside the United States.
In addition to deploying the D-ILS to Osan, Korea, personnel from the D-ILS program office have provided the technology to multiple airfields in the United States.
D-ILS is a capability that assists pilots in precision landing at deployed locations, especially on damaged or temporary airfields, or in austere conditions.
"During a natural disaster, a humanitarian mission, or a combat operation, these systems can help improve warfighter readiness and save lives," said Steven Paterson, D-ILS program manager.
"It's great to see the increased demand from major commands requesting these systems. The D-ILS is a proven capability with an outstanding 100% operational availability, and we're excited about the prospect of expanding to more installations in the future."
The team at Hanscom procures, contracts, and sustains the D-ILS technology and the team are continuing to test the system in a variety of conditions at Aberdeen Proving Ground, Maryland.
Plans to develop a D-ILS organic depot facility at Tinker Air Force Base, Oklahoma, are currently underway. This resource will provide maintenance and repair when the systems return from deployment.
The 53rd Air Traffic Control Squadron, headquartered at Robins Air Force Base, Georgia, currently installs the D-ILS.