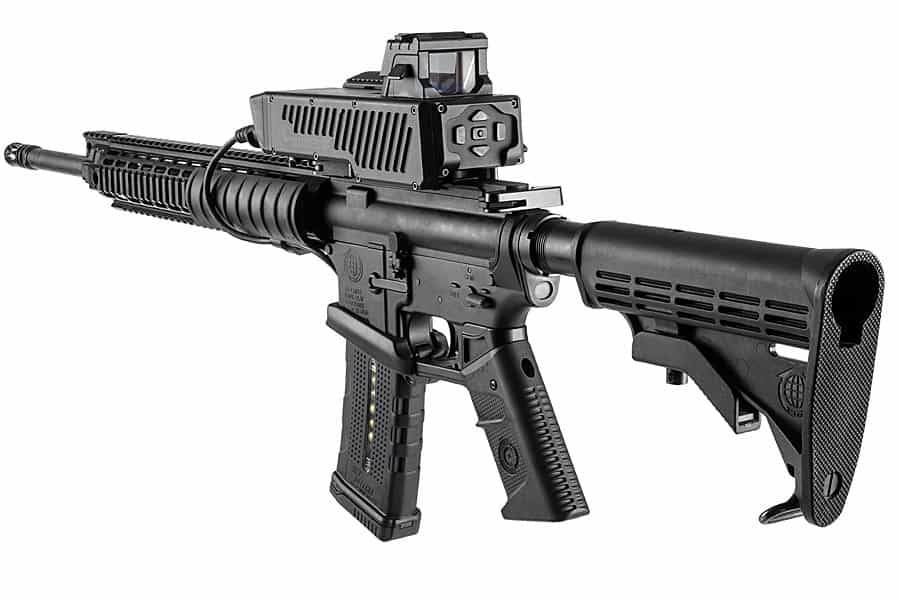 The U.S. Army's Product Manager Individual Weapons office has evaluated Smart Shooter's SMASH 2000 fire control-enabled rifle sight during live fire tests, to determine if international mature technologies such as this system can fill US military operation gaps.
Funded by OSD (Office of the Secretary of Defense), the tests at APG (Aberdeen Proving Grounds) involved firing thousands of rounds and recording of data that compared the target-hitting capability of the SMASH 2000 against standard US Army issued optics. Targets used for the tests were placed at distances ranging from 25 metres to 400 metres in a variety of fixed, pop-up, and moving target scenarios.
The combat-proven SMASH family is designed to ensure every round fired finds its target, operating both during the day and at night. The systems feature Smart Shooter's proprietary target acquisition and tracking algorithms and state-of-the-art image-processing software, all integrated into a rugged hardware package. They provide an easy to use and cost-effective solution for soldiers and law enforcement officers that delivers a decisive tactical edge in almost every operational scenario, maximising force lethality and operational effectiveness throughout every engagement.
William Everett, US Army Combat Capabilities Development Command, commented: "Testing the SMASH 2000 is another example of how OSD continues to evaluate foreign technologies that could fulfil specific DoD operational needs. We also sponsored a VIP day to give US uniformed officers and foreign dignitaries the opportunity to fire the SMASH 2000. That opportunity was well received and the event went well."
Bob Phung, Project Officer, Product Manager Individual Weapons, said: "Our job in the PM office is to look for and evaluate promising technologies to support our warfighters. The SMASH 2000 is one of those promising systems that could significantly improve the soldier's lethality, especially under duress. We will have to collect the data and determine next steps."
Michal Mor, CEO of Smart Shooter, added: "It's very exciting to know that the US Army is interested in our SMASH products to meet their individual weapons needs. SMART SHOOTER's solutions are already in operational use by the US Army in various missions, and we look forward to continued cooperation."