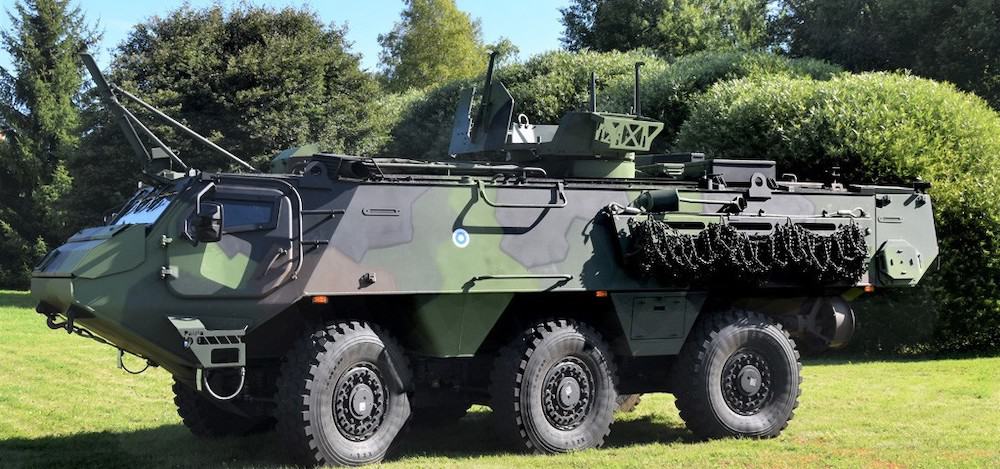 Patria has signed an agreement with the Finnish Defence Forces for the delivery of 91 Patria 6×6 armored vehicles as a part of the multinational Finland-led Common Armored Vehicle Systems (CAVS) program.
In addition to the vehicles, the purchase agreement also includes spare parts and tools, as well as operation and maintenance training, in addition to a purchase option for 70 vehicles. Deliveries of the vehicles will begin during 2023.
In 2022, the Finnish Defence Forces acquired three pre-series vehicles which were in test use before the actual serial order. During the test phase, the Finnish Army had the opportunity to familiarize themselves with the different features and operational use of Patria 6×6 vehicles, as well as define the final requirements for the serial order vehicles.
"Finland's serial order is a remarkable milestone for the entire CAVS program. With this order, Patria 6×6 armored vehicles are already being manufactured in Hämeenlinna, Finland for three countries," said Jussi Järvinen, Executive Vice President of Patria's Finland Division. "This serial order is the largest vehicle agreement between Patria and the Finnish Defence Forces in many decades. In Finland, Patria 6×6 vehicles continue in the footsteps of XA-series vehicles, better known as Pasi, as we continue to develop the performance and mobility of the Finnish Army at least until the 2060s, or even longer."
The multinational CAVS program, which features Finland, Latvia, Sweden, and Germany, has proceeded as planned. Germany joined the program most recently and Sweden has ordered its first 20 vehicles. Deliveries to Latvia have been underway since 2021. The joint 6×6 vehicle program has attracted interest and it is also open to other countries with the mutual consent of the participating countries.