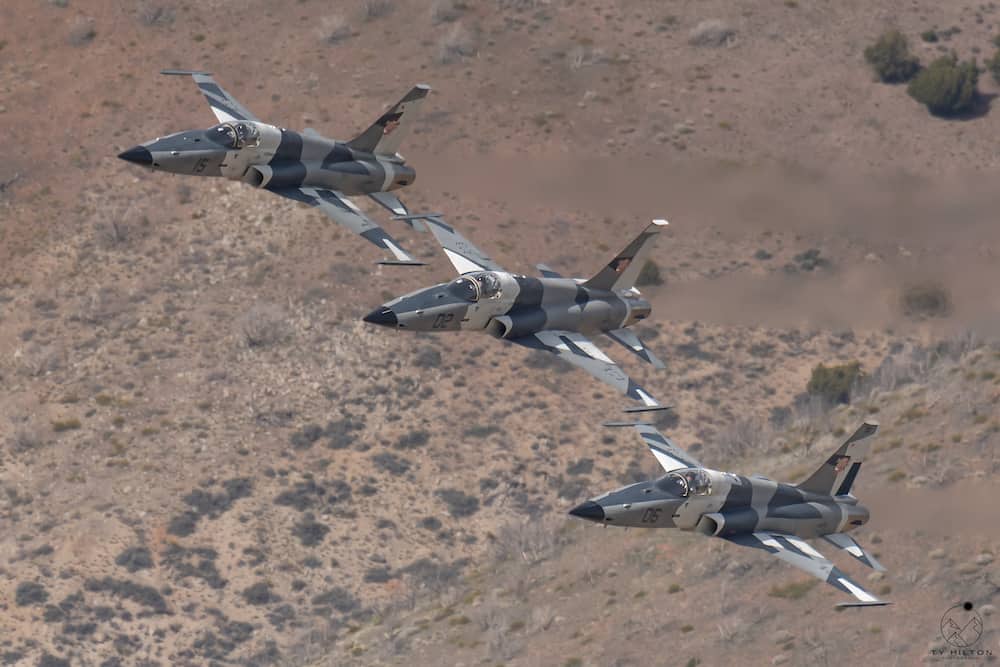 Mercury Systems' new mPOD, a rapidly reprogrammable Electronic Attack (EA) training system designed to train pilots using realistic, near-peer jamming capabilities, has successfully completed initial flight testing and is available for order.
Tactical Air Support, a provider of commercial air services, tactical aviation training, and technical advisory services for US military and international partners, oversaw three days of flight testing that ran beyond visual range tactical intercept training engagements replicating adversary tactics.
F-5 aircraft equipped with Mercury's mPOD EA training system successfully broke, delayed, and denied opposing fighter radar locks, created multiple false targets on the opposing fighter radar, and performed other electronic attack techniques.
According to Mercury Systems, 'adversary' pilots can use mPOD to emulate enemy jamming techniques accurately, conditioning aircrews to evolving threat scenarios and better preparing them for real combat.
"Our aircrew need to train against realistic, threat representative systems," said RC Thompson, CEO of Tactical Air. "Our close working relationship with Mercury has resulted in a state of the art, internally configured EA capability fully integrated with our open architecture sensor suite. The result is threat realism with no performance penalty on our aircraft. It has been a pleasure to work with such an innovative and dynamic company."
"We are excited to begin offering our mPOD training system to organizations around the world," said Mark Bruington, vice president, Mercury Mission Systems. "mPOD is an innovative solution that can be programmed quickly and will help US and allied military pilots develop tactics to maintain a strategic advantage over adversaries. It will also increase pilot and aircraft survivability and reduce training costs through integrated threat presentations."
Some key features of the mPOD system include the ability to:
Simultaneously emulate multiple National Air and Space Intelligence Center (NASIC)-validated threats with proven Filthy Buzzard digital RF memory (DRFM) technology developed and validated over 35 years in partnership with the US Air Force and Navy
Quickly reprogram missions and threats for different aircraft and radar systems in minutes via an intuitive software interface
Speed integration with the aircraft display and control panel using the user interface or an integrated cockpit control panel
Attach the mPOD to any aircraft weapon's pylon or integrate it within the aircraft to reduce drag and maintain aircraft performance
Decrease overall sustainment cost through a scalable and modular design with six swappable, high MTBF hardware components including a wideband Meggitt antenna