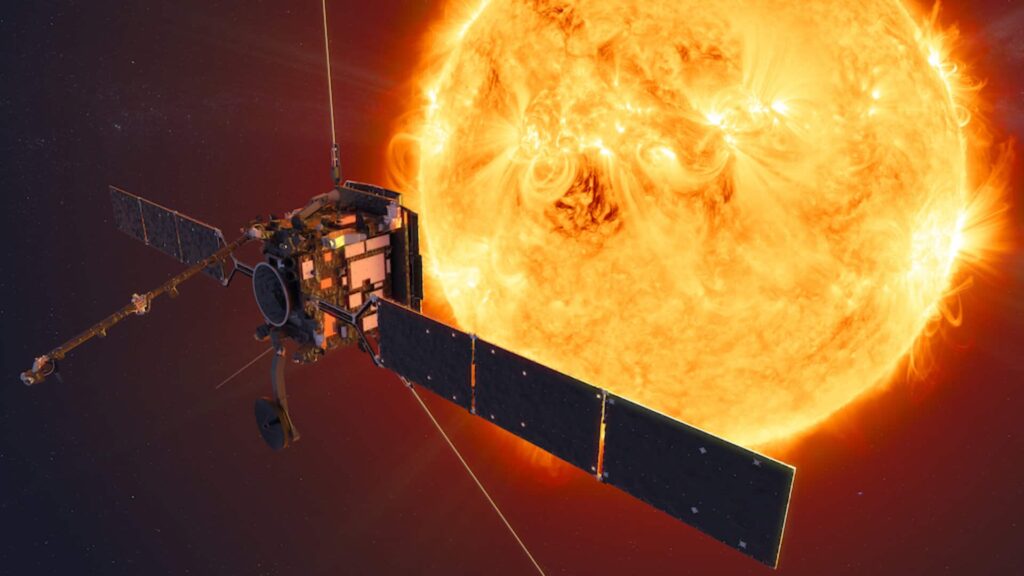 The European Space Agency's (ESA), Solar Orbiter, will shortly reach Venus to perform its first flyby of five around the shiniest planet in the Solar System. As part of the agency's "Cosmic Vision" program, Solar Orbiter is designed to observe the Sun from close range, including from high-latitudes, to provide the first images of the Sun's uncharted polar regions.
Because it will be operating so close to the Sun, this mission is a key to better understanding the heliosphere and its impact on Earth. The route to the Sun however is long and complicated, taking seven full years from its launch in February 2020 to complete the journey.
Solar Orbiter is taking advantage of the famous gravity assist, or slingshot effect – using the relative movement and gravity of a planet or other astronomical body to alter the path and speed of a spacecraft, typically to save propellant.
In addition to the five planned flybys, Solar Orbiter may perform three more if the mission is extended. In November 2021 it will again come close to the Earth, giving us a last chance to say goodbye before it gets up-close and personal with the Sun.
Launched from Cape Canaveral on February 10, 2020, Solar Orbiter is a joint international space mission between ESA and NASA, using a spacecraft developed by Airbus Defence and Space. A number of partners from both industry and academia have contributed to the spacecraft, with Thales Alenia Space playing a critical role.
Thales Alenia Space designed and built an innovative and highly efficient heat shield to protect the spacecraft and its instruments from the tremendous heat, while also enabling a direct view of the Sun. Its high-temp black painted shield is made of several protective layers of titanium and it is further isolated from the satellite by a combination of thermal blankets, an aluminum honeycomb core and titanium star brackets.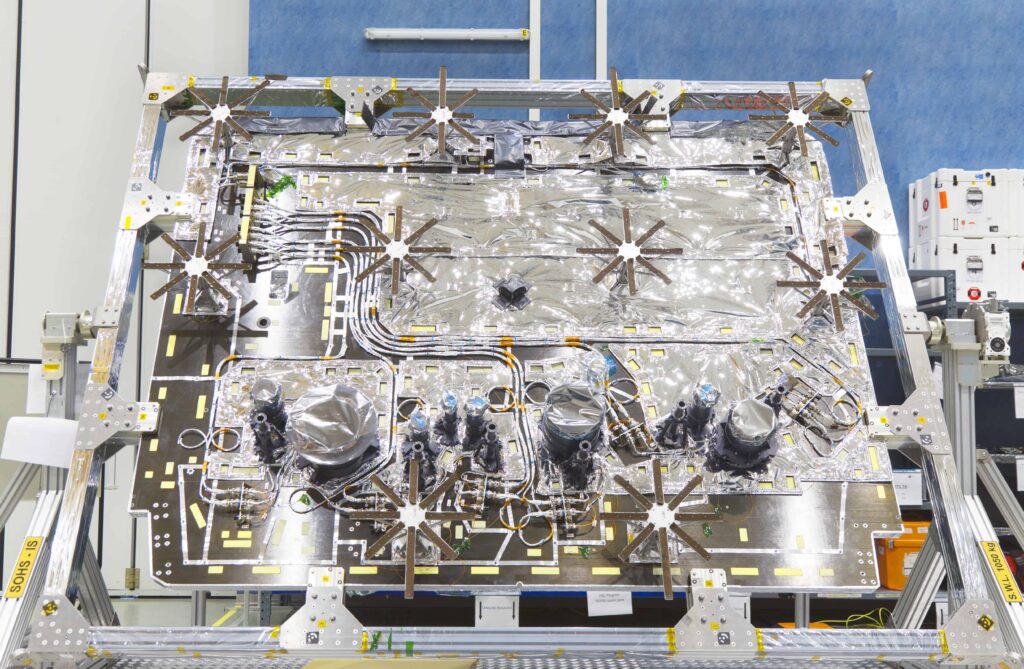 Thales Alenia Space teamed up with OHB Italy as co-prime to supply Metis, an innovative chronograph that will take simultaneous pictures of the corona in both visible and ultraviolet wavelengths. This will reveal unprecedented structural and dynamic details of the solar atmosphere at a range from 1.7 to 9 solar radii from the Sun's center, allowing scientists to investigate the link between the behavior of these regions and space weather in the inner Solar System.
These observations, based on the instruments' unprecedented temporal coverage and spatial resolution, will enable Thales to study the structure and dynamic behavior of the corona and its features, finally separating their intrinsic characteristics from the effects of solar rotation.
Metis was proposed by an international scientific consortium led by Ester Antonucci from the INAF-Osservatorio Astrofisico di Torino (Turin Astrophysics Observatory), and is supported by the Italian space agency (ASI). The principal investigator is Marco Romoli, from the University of Florence.