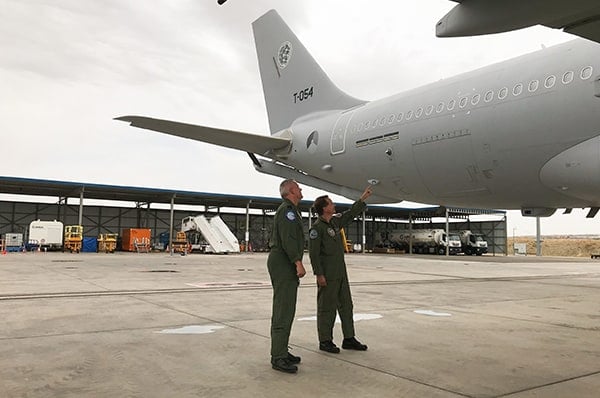 Elbit Systems has signed a five-year in-service support contract with the NATO Support and Procurement Agency (NSPA) for the Direct Infrared Counter Measures (DIRCM) systems supplied to the Multinational Multi-Role Tanker Transport (MRTT) fleet.
The contract includes the establishment of a service center, located at NSPA, to provide support and logistics to the system.
Equipped to provide comprehensive support to the NATO MRTT fleet with the DIRCM system, the NSPA dedicated facility, in Luxembourg, is expected to be an essential resource for the fleet, providing necessary expertise, equipment, and maintenance. The center will provide repair, spare parts, and maintenance services to ensure that all systems are operating at optimal levels.
In addition, Elbit was awarded a follow-up contract from NSPA for an additional J-Music system, part of the MUSIC DIRCM family. The laser-based fully autonomous system provides comprehensive protection against advanced heat-seeking ground-to-air missiles. To date, seven systems are already integrated, certified, and operational on NATO MRTTs.
Oren Sabag, General Manager of Elbit Systems ISTAR & EW, said: "Demand for our DIRCM systems is growing due to increased threats posed to aircraft. We are proud to provide NATO with a logistics and service center for local repair and maintenance of our systems."
Jan Der Kinderen, MMF System Manager of NSPA, commented: "The Follow-on Support contract, and the new maintenance facility at NSPA, builds on our excellent relationship with Elbit and to ensure optimal support to our MRTT fleet."