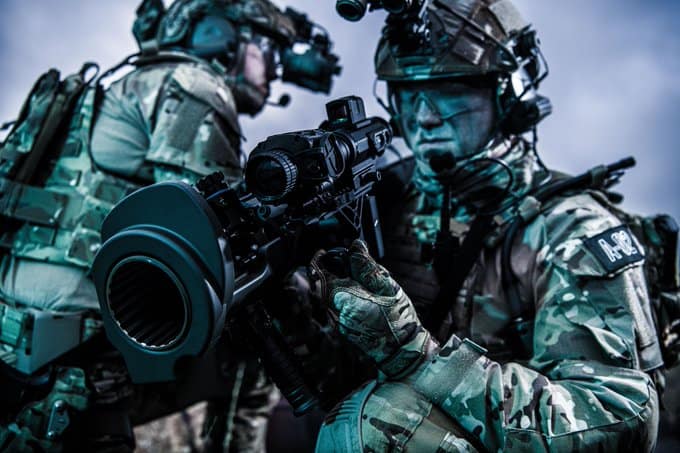 A £4.6 million order has been placed with Saab for the delivery of Carl-Gustaf M4s, as well as a package of ammunition and training.
According to Defence Equipment & Support (DE&S), they will replace the Anti-Structure Munitions the UK sent to support Ukraine against the Russian invasion last year.
The Carl-Gustaf recoilless rifle is a multi-role weapon system that allows dismounted soldiers to effectively deal with multiple challenges and targets on the modern battlefield. It can fire a range of 84mm calibre munitions for various operational objectives.
The British Army's Director of Futures, Major General James Bowder, said: "The procurement of Carl-Gustaf Mk4 will provide a versatile, potent, and proven capability to our close combat forces; it will defeat a range of threats on the modern battlefield, further enhancing our lethality."
The Carl-Gustaf was first adopted by the Army towards the end of the 1960s in its M2 variant, referred to in the UK as "Mark 2", as an infantry anti-tank capability.
The procurement is the latest negotiated by DE&S for military equipment developed in Sweden. In December, DE&S signed a contract with Saab to replenish the UK's stock of NLAW anti-tank weapons, which are said to have proven highly valuable to Ukraine.
Dean Rosenfield, Group Managing Director of Saab, said: "Our strong relationship with the British Army is built upon delivering proven capabilities that help them to meet the threats they face and the Carl-Gustaf M4, like NLAW, is in prime position to do this."
Yesterday, during a meeting between Defence Secretary Ben Wallace and his Sweden Pål Jonson in London, a letter of intent was signed relating to a new contract to deliver 14 Swedish-built Archer heavy artillery guns to the British Army.
Wallace added: "Sweden has provided vital military aid and integral support to Ukraine and our allies through the Joint Expeditionary Force. The UK will continue to give our full support to Sweden's accession to NATO, fortifying Northern Europe and the Baltics against Russian aggression and expanding security challenges in the region."
Find Military Ammunition manufacturers & suppliers of ammo for military & defense applications >>