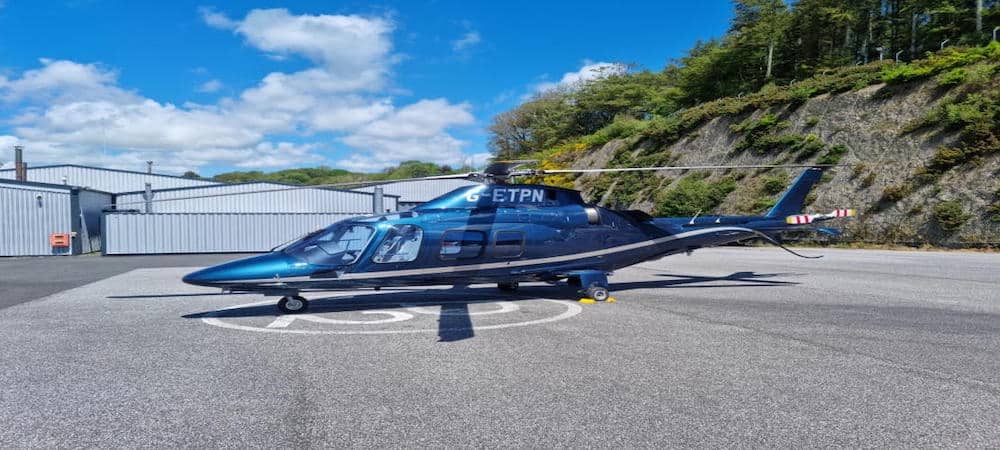 QinetiQ has confirmed that the first of two new Agusta A109S Grand helicopters has been formally accepted by the company, marking the first major delivery milestone in QinetiQ's Test Aircrew Training (TAT) Rotary Wing (RW) Fleet Review investment.
This acceptance is the culmination of consistent collaboration in delivery from all the Project Team and the QinetiQ Civil Flying Organisation (QCFO) and partners at Castle Air.
The first A109S – G-ETPN 'November' – joined the fleet at the U.K. Ministry of Defence (MoD) Boscombe Down on June 7. The final handover from Castle Air to QinetiQ was June 9 and flying is set to commence as soon as possible, pending operational readiness being approved by the QCFO.
The acceptance of this first A109S brings new levels of operational capacity and service capabilities for those training at QinetiQ's Empire Test Pilots' School (ETPS) or otherwise in delivery of test and evaluation projects.
The second A109S – G-ETPO 'Oscar' – is complete at Castle Air in Liskeard, Cornwall. It is now ready for acceptance by QinetiQ, pending final regulator airworthiness review, which was due June 11.
Donald Lundie, Senior Project Manager, commented, "Our new AW139 – G-ETPP 'Papa' – is now fully re-assembled at Biggin Hill after transit and is due to move into final registration and airworthiness review with the Civil Aviation Authority by June 17. All going well, we are currently planning to undertake acceptance across late June and early July."
Representing the shift towards the continuing improvement and modernisation of Training, Test & Evaluation (TT&E), this latest investment highlights QinetiQ's ongoing commitment under the Long Term Partnering Agreement (LTPA) to ensure capabilities match frontline training requirements through new technologies and mission representative assets.