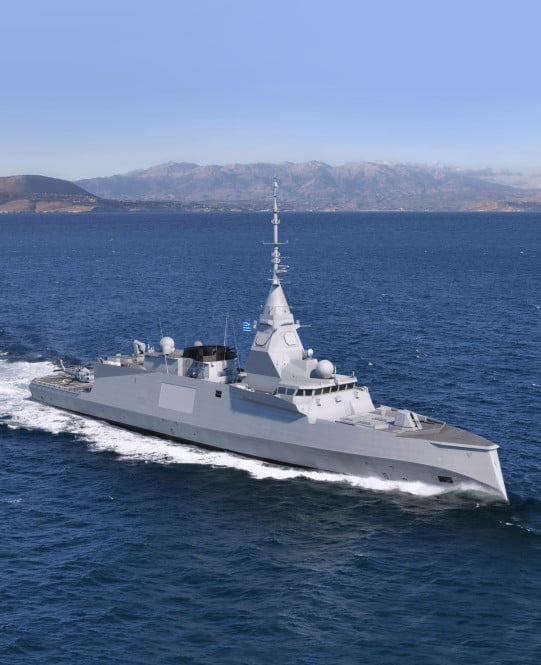 The Greek Minister of Defense, Nikólaos Panayotópoulos, has signed a Memorandum of Understanding (MoU) with Naval Group and MBDA to negotiate a purchase deal for three defense and intervention frigates (FDIs) for the Hellenic Navy (HN). The deal will also include an option for an additional frigate and related FDI equipment. 
Greece will become the second customer of this multi-mission frigate. The frigates will be built in the Naval Group shipyard in Lorient, where the second in a series of five for the French Navy has just entered production.
As a first-rank frigate, the FDI HN is a compendium of the best technologies of Naval Group, Thales and MBDA, which will notably supply the ASTER 30 B1 and Exocet MM40 Block 3C missiles. It will be fully interoperable with European and NATO fleets.
With the FDI HN, the Hellenic Navy will have a state-of-the-art, high-performance surface fleet that will project power and sovereignty. The FDIs will be able to conduct anti-air, anti-surface, anti-submarine warfare and special forces projection missions.